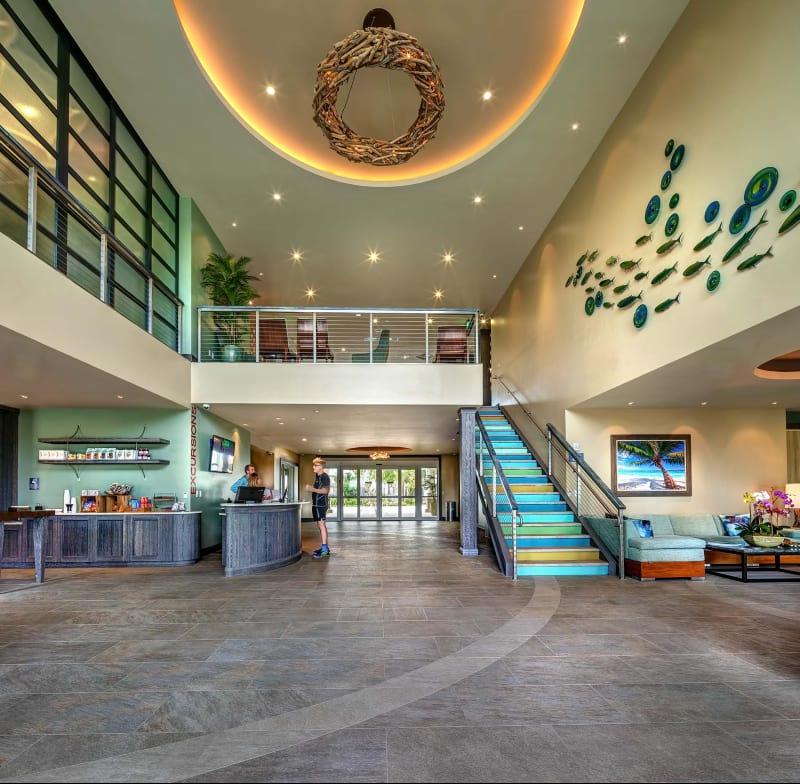 Encore Resort Vacation Rentals: Enjoy Your Vacation for the Best Deal
Want to stay in an Orlando vacation resort that leaves you cheering for more? At Encore Resort at Reunion, stunning pool homes, resort-style amenities, and a prime Kissimmee, Florida location near Disney will keep you coming back year after year.
Choose from 4 to 13-bedroom single-family homes in a range of styles, with incredible home amenities like private pools, game rooms, and themed bedrooms. Your vacation rental will also come with access to Encore Resort's stunning clubhouse and amenity center, Encore Club, where you'll find a 10-acre water park, arcade, and more. And with Disney World less than 5 miles away, you'll be just minutes from the magic. As your premier booking agency in Orlando, Florida, ILoveVH has handpicked the best vacation home rentals at Encore Resort Kissimmee, and we're bringing them to you for the best deals. Book your home today!
Why Book A Vacation Home Rental In Encore Resort Kissimmee?
With incredible single-family vacation homes, a world-class amenity center, and quick access to Disney, Encore Resort will have you cheering for more.
Scroll below to discover 5 of the best reasons why you should rent a home at Encore Resort for your next Orlando vacation.
1. Incredible Homes
At Encore Resort Kissimmee, you'll find stunning single-family rental home rentals in a range of sizes and styles.
All homes are curated and branded for consistent luxury and quality across the board.
Whether you need 4 bedrooms, 13 bedrooms, or something in between, all Encore rentals come with standard features like private pools, integrated living spaces, professional decoration, high-end furniture, fully equipped kitchens with brand-new appliances and luxury finishes, and free Wi-Fi and cable.
Many of our Encore Resort rentals also come with extravagant private amenities that let you keep the fun alive long after Encore Club and the Orlando parks close for the night.
Play till the break of day with amazing upgrades like private game rooms, home movie theaters, and themed bedrooms that let your kids live the magic of the movies.
2. Live Like a Celebrity in a Celebrity-Owned Vacation Home
Want to live like a celebrity during your Orlando vacation?
At Encore Resort, you can star in your own blockbuster summer vacation in a celebrity-owned home that gives you ultimate luxury – and ultimate bragging rights.
From NFL legend, Dan Marino, to UFC champion Jose Aldo, many celebrities call Encore home  for part of the year.
But for the other part, sus casas can be tus casas!
At Encore Resort, the lifestyles of the rich and the famous are yours to try during your vacation in Orlando.
Because your family are all celebrities in your eyes.
So why not give them the star treatment!
3. The Most Magical Place on Earth – 4.4 Miles Away
If Disney World is the most magical place on earth, does that make Encore Resort the most magical vacation community on earth?
At just 4.4 miles from Disney, it's certainly in the running.
At Encore, you can practically feel the magic in the air.
And with theme park-level fun at Encore Club, Disney-themed bedrooms in many of the rentals, and shuttle service from the resort to the parks, you can see it in the amenities.
But best of all, at just 10 minutes from the park, you won't have to fight the traffic to get there.
3. Encore Club Amenity Center
Of course, you don't have to go to Disney to have a great vacation in Orlando.
In fact, at Encore Resort, you don't have to go anywhere at all!
With our selection of Encore Resort rentals, you'll enjoy access to Encore's exclusive clubhouse, Encore Club, where you'll find a full range of 5-star resort-style amenities free of charge.
Your family will spend hours at Encore Club's 10-acre water park, where 3 slides, a huge resort-style pool, kids' splash park, and rentable cabanas offer theme park-level fun rolled into the price of your rental.
In addition to the Encore Club, your Encore Resort rental comes with access to the many other amenity centers scattered throughout Reunion.
With 10 pools, 3 signature golf courses, 6 restaurants, 2 fitness centers, 2 playgrounds, and a wealth of sports courts, picnic areas, and more, you'll never run out of fun things to do at Reunion Resort.
4. 3 World-Class Golf Courses
We mentioned Reunion's 3 golf courses a moment ago, but we think they deserve a spot of their own on our list.
Designed by 3 golf legends, the Watson, Palmer, and Nicklaus courses offer 3 distinct rounds of par-72 golf.
Golfers of all backgrounds will find both challenges and rewards on all 3 courses.
And at Encore Resort, you'll find convenient course access and discounted rates.
5. Encore Resort Has Your Safety at Heart
Safety is paramount on a family vacation.
But at the hotels, large crowds and low security standards can jeopardize your family's safety.
Don't risk it!
Encore Resort has your safety at heart.
Here you'll enjoy the peace of mind of a gated entrance, 24-hour guards, security cameras throughout the resort, "Ring" doorbell cameras, private driveways and garages, and small crowds.
Make The Most Of Your Orlando, Florida Vacation: The Best Things To Do Near Your Encore Resort Kissimmee Rental
Encore Resort is optimally located for maximum vacation magic.
Nearby you'll find tons of fun things to do.
Here are our top 5.
1. Make Your Kids' Dreams Come True at Disney
At less than 5 miles from the parks, our Encore Resort rentals in Kissimmee are ideally located for Disney.
Make your kids' dreams come true at the place where dreams are a reality.
From Space Mountain to Splash Mountain, to Pirates of the Caribbean, Jungle Cruise, and Haunted Mansion, Disney's classic rides hold up to this day.
But there's plenty new to see and do at Disney, as well.
The Walt Disney World Resort's 4 world-class theme parks, Magic Kingdom, Animal Kingdom, Epcot, and Hollywood Studios, are always innovating.
From Pandora: World of Avatar (Animal Kingdom), to Star Wars: Galaxy's Edge (Hollywood Studios), to Awesome Planet (Epcot), you'll find lots of new lands to explore.
Visiting the Magic Kingdom?
From updates to classic rides, to new musical shows, to the all-new Mickey and Minnie's Runaway Railway, Disney's original park is fresh-faced and full of fun surprises.
2. Golf to Your Heart's Content
Reunion is one of Orlando's premier golf resorts.
Thus, at Encore Reunion, you'll be just steps from 3 of the best golf courses in Florida: the Palmer, Watson, and Nicklaus.
Enjoy full use of the courses, discounted rates, and access to Reunion's driving range and pro shop.
There's even a Golf Academy, where you can take one-on-one lessons or group classes with PGA pros.
Near your Encore Reunion rental, you'll also find many other premier Florida golf courses, including Bay Hill Club, Mystic Dunes, Highlands Reserve, the National and International at Champions Gate, and more!
3. Explore a Shopping Shagri La
Kissimmee is a shopping Shangri La, and at Encore Resort, it's right in your backyard.
Like going to the mall?
At Florida's largest open-air mall, the Loop, you find both fresh air and fresh Air Jordans as you shop and stroll in a unique outdoor setting.
Want a shopping experience the whole family will love?
Disney Springs combines the magic of Disney with the magic of high-end fashion, with stores like Kate Spade, Johnny Was, and Uniqlo in a whimsical waterfront setting.
4. Dine Out
As well as great shopping, our inventory of Encore Resort vacation rentals are close to great Kissimmee eats.
Want something quick?
McDonald's, Wendy's, and Burger King are all just up the road.
Looking for a unique activity to add to your itinerary?
At themed restaurants like Rainforest Café and Planet Hollywood, and dinner shows like Medieval Times, you'll find that food and fun are a recipe for a great night out.
You'll also find plenty of fine dining nearby, with restaurants like MOOR, Bull and Bear, and Charley's Steak House serving up sophisticated dishes in an upscale atmosphere.
5. Rise Above the Usual in a Hot Air Balloon
When it comes to Orlando attractions, the parks usually get all the press.
But if you want to rise above the usual on your next Orlando vacation, book a hot-air balloon!
Near Encore Resort you'll find several reputable hot-air balloon companies offering hour-long flights and lifelong memories.
See Kissimmee from above and appreciate the real beauty of the area, as you soar over lakes, forests, wetlands, orange groves, and pastureland.
Takeoff is at sunrise, and landing includes a traditional champagne toast.
Book Your Vacation Home Rental In Encore Resort Kissimmee Near Orlando Florida's Best Parks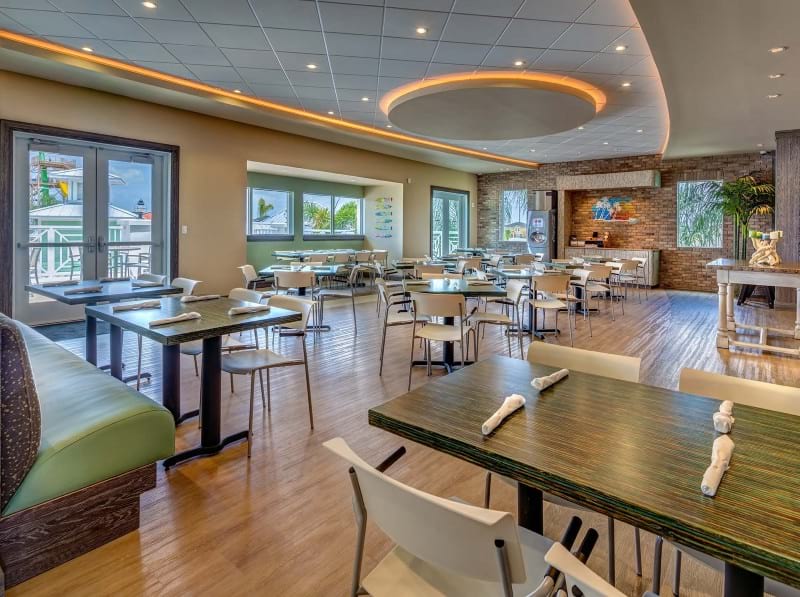 Encore is ideally located to let you spend less time on the roads and more time on the rides.
Enjoy quick access to all major parks, including:
See All Vacation Rentals Near Orlando FL
Encore Resort Vacation Rentals near Disney World
Disney promises a day of magic and fun for the whole family.
At Encore, you can fit more fun into your day with an easy 10-minute commute.
Want to keep the magic going after you get home?
At Encore, themed bedrooms keep your kids immersed in magic all vacation long, with elaborate décor based on theirs favorite Disney classics.
See All Orlando Vacation Home Rentals Near Disney
Encore Resort Vacation Rentals near Universal Studios
Sometimes, if we're watching a good movie, we can start to feel like we're part of its world.
At Universal Studios, you can find out what it would be like.
Here you'll find immersive, thrilling rides based on your favorite movies.
And it's all minutes 18 minutes from Encore Resort.
See All Vacation Home Rentals Near Universal Studio Orlando
Encore Resort Vacation Rentals near SeaWorld
SeaWorld is Orlando's roller-coaster king.
From Encore, the thrill of Manta, Kraken, and America's number-one-ranked coaster, Mako, are just 15 minutes away.
See All Vacation Rentals Near Seaworld Orlando
See Other Orlando Florida Vacation Homes Besides Encore Resort Rentals in Kissimmee
ILoveVH brings you Orlando's best selection of vacation home resorts.
But don't just take our word for it.
Here are just a few of our handpicked communities.
See All The Resorts Rentals Orlando Florida
1. Bears Den
Another exclusive reunion Enclave is Bears Den.
Here you'll find luxury single-family homes surrounding the famous final homes of Jack Nicklaus's signature Traditions course.
See All Bears Den Resort
2. Windsor Hills
Encore is only 10 minutes from Disney, but if you want to stay really close to the park, Windsor Hills is for you.
Windsor Hills resort is just six minutes from Disney making it one of our best resorts for a park goers.
Also featured are Windsor's signature line of resort-style amenities.
See All Windsor Hills Rentals
3. Champions Gate
Champions Gate is another premier Orlando golf resort with great vacation homes.
You'll also find a huge waterpark, complete with resort style pool, lazy River, and water slides.
See All Champions Gate Rentals
4. Vista Cay
Want to vacation in paradise?
At Paradise palms, you can find your tropical island getaway in the subtropics of Orlando.
Picture it: a sparkling lagoon-style pool, a hidden grotto behind a waterfall, swaying palm trees and bouncing steel-drum music.
Now picture yourself enjoying this paradise for a great price – with ILoveVH!
See All Vista Cay Rental
Rent Your Vacation Home By Type
At ILoveVH, we're here to help you have the best vacation possible.
And that means helping you find the best vacation home for your needs.
Whether it's a single- or multi-family home at Encore Resort in Kissimmee, or another one of the wide variety of home types we have in other Orlando, Florida communities, we can help match you to the rental that best fits your family.
Explore these custom home types today:
Sensible Yet Spacious Luxury
See All Orlando Vacation Condo Rentals
See All Orlando Townhouse Vacation Rentals
Deluxe Vacation Homes
See All Orlando Vacation Home Rentals With Private Pool
See All Orlando Vacation Villa Rentals
See All Luxury Vacation Rentals Orlando Florida
Specialty Homes
See All Orlando Beach Vacation Rentals
See All Orlando Pet Friendly Vacation Rentals
Rent Your Vacation Home By Amount Of Bedrooms
As well as a great vacation , we're here to help you have a great booking.
We've gotten the home search down to a science, so you can search with ease and accuracy.
Use our bedroom filter to find all homes that meet your exact sleep specifications.
1 Bedroom Vacation Rentals In Orlando FL
2 Bedroom Vacation Rentals In Orlando FL
3 Bedroom Vacation Rentals In Orlando
4 Bedroom Vacation Rentals In Orlando
5 Bedroom Vacation Rentals In Orlando
6 Bedroom Vacation Rentals In Orlando Florida
7 Bedroom Vacation Rentals In Orlando
8 Bedroom Vacation Rentals In Orlando
9 Bedroom Vacation Rentals In Orlando
10 Bedroom Vacation Rentals In Orlando Florida
12 Bedroom Vacation Rentals In Orlando Florida
14 Bedroom Vacation Rentals In Orlando Florida
See All Vacation Homes For Rent In Orlando, FL!
Still deciding?
If you need a little inspiration, head to our main  inventory and see what sparks your interest.
All our homes are handpicked for luxury, quality, and convenience, so there's nothing to lose!
The Best Of Orlando Vacation Rentals
See The Best Encore Resort Kissimmee Vacation Home Rentals And Book Now!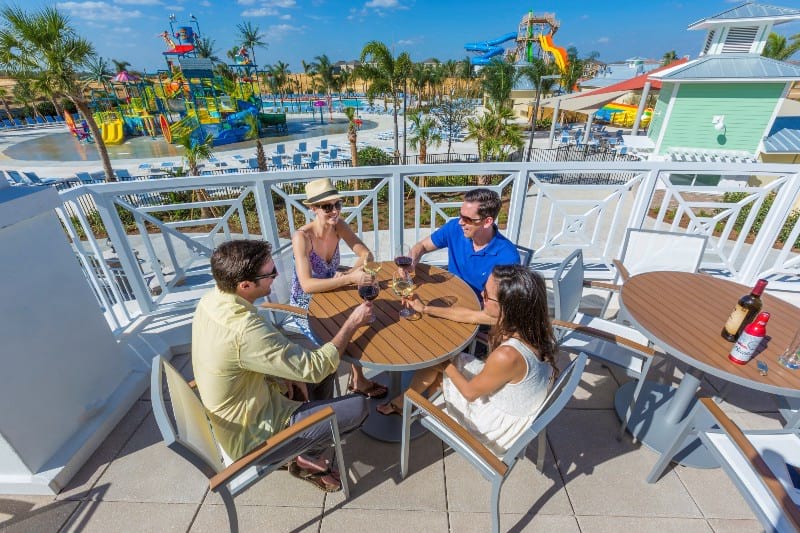 So, if you want to save at one of Kissimmee's most exclusive vacation home resorts, count on Orlando, Florida's premier booking agency to help you book your Encore Resort rental for less.