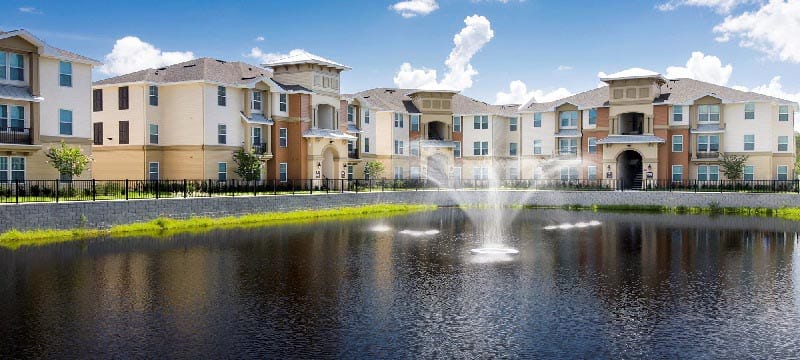 Orlando Vacation Condo Rentals: The Best Condo Vacation Rentals!
Planning a romantic honeymoon in the City Beautiful? Visiting on business? Or maybe you're just vacationing on a budget? Whatever your reasons for coming to Orlando, Florida, a vacation condo rental lets you enjoy compact luxury while saving on your stay. But only one booking company can help you find the best Orlando, FL vacation apartment rentals at the best rates.
At ILoveVH, we handpick the condo and apartment rentals we'd want to stay in if it were our vacation, so your next Orlando, Florida vacation can be your best yet. Enjoy luxury finishes, modern design, surprising spaciousness, access to 5-star resort amenities, and convenience to attractions. And with ILoveVH, enjoy it all for less.
Why Rent a Vacation Condo Rental In Orlando Florida?
Whether you're planning a couple's getaway, vacationing as a small family, or traveling on business, renting a condo can be a sensible yet surprisingly luxurious way to stay.
Because while our Orlando, FL vacation apartment rentals may be compact, they give you so much more than the hotels.
And at ILoveVH, we give them to you for so much less than other booking companies.
Find our top-5 reasons to book a vacation condo or apartment rental in Orlando, Florida below!
Reason 1. Ideal for Couples
Planning a magical honeymoon in Orlando?
A romantic anniversary vacation now that you're empty nesters?
If you're traveling as a couple, a whole vacation house probably doesn't make sense.
But that doesn't mean you should settle for less at a hotel.
With our selection of vacation condo rentals in Orlando, Florida, you can have the cozy intimacy and economy of a hotel room, with the luxury of a real home.
Some even come with romantic private amenities such as hot tubs and balconies!
Reason 2. More Luxury for Your Money
With an Orlando, FL vacation apartment rental from ILoveVH, you can have more luxury for your money.
Because what these homes may lack in excess square footage and extra bedrooms, they make up for with incredible luxury features.
All our condos boast elegant design, fully equipped kitchens with high-end finishes and updated appliances, oversized bedrooms and beds, and more!
Reason 3. Incredible Amenities Included With Your Rental
When you rent a condo from ILoveVH, you not only get a luxurious place to lodge; you get access to incredible amenities, included in the price of your rental.
Our selection of vacation apartment rentals are located in some of the best Orlando, FL resort communities.
Designed with the vacationer in mind, these resorts boast stunning amenity centers, packed to the gills with luxury amenities such as:
resort-style swimming pools
water parks with lazy rivers, slides, and kids' splash pads
tennis, volleyball, and basketball courts
championship golf
state-of-the-art fitness centers
high-tech arcades
walking trails
boat docks
meeting facilities
and much more!
Reason 4. Prime Orlando Locations
Another reason to rent a condo with ILoveVH is that they boast prime Orlando locations.
As opposed to the acres of land required for single-family-home communities, a condo building's vertical orientation and smaller footprint gives it more flexibility in terms of location.
Moreover, you'll find many more Orlando neighborhoods zoned for vacation condos than vacation houses.
Thus, ILoveVH can help you book vacation condo rentals near the best Orlando, Florida points of interest, including Disney World, Universal Studios, SeaWorld, International Drive, Downtown Orlando, and more!
Reason 5. Enhanced Safety
Your vacation is your time to relax, recharge, and most important, have fun.
But all too often, we let the worries of the real world creep in and harsh our vacation mellow.
Because being in a new place can make us feel vulnerable, especially when we bring the kids along.
But with ILoveVH, you can enjoy peace of mind, that lets you better enjoy your vacation.
Our selection of vacation apartment rentals in Orlando, FL give you enhanced safety, with gated entrances, 24/7 security guards, closed-circuit monitoring, and more.
So leave your worries at home, for the fun, relaxing, rejuvenating vacation you deserve – with ILoveVH!
Enjoy Your Vacation: Meet The Best Things To Do In Orlando!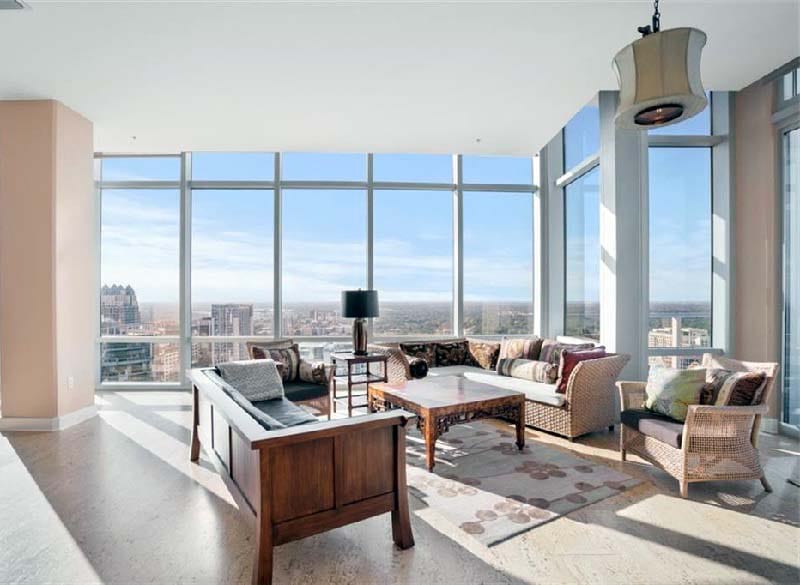 Orlando is known as the vacation capital of the US, and it's not hard to see why.
From gorgeous weather round the calendar year, to its ten major theme parks, to a slew of smaller-scale attractions that are nevertheless big on charm, Orlando is truly a vacation destination like no other.
It would be impossible to experience everything Orlando has to offer in the course of one holiday.
But if you can fit just one of our top-five things to do in your itinerary, you'll have a vacation your family will never forget.
1. Walt Disney World Resort
The Walt Disney World Resort isn't just Orlando's most popular tourist attraction; it's the most popular tourist attraction in the world!
With 4 great parks to choose from, the Walt Disney World Resort has something for everyone.
Raising a budding zoologist?
They'll be sure to love getting up close and personal with exotic wildlife at Disney's Animal Kingdom.
What about a budding Jedai Knight?
The new Star Wars: Galaxy's Edge attraction at Disney's Hollywood Studios is a mecca for Star Wars fans from across the galaxy!
If you're planning an Orlando, FL couple's getaway in one of our romantic vacation apartment rentals, Epcot offers cultured, adult-friendly fun inspired by colorful cultures from around the world.
But of course, for adults and kids alike, no theme park can match the magic of the Magic Kingdom.
There's a reason why Disney's Magic Kingdom is the world's number-one theme park.
From classic rides like Space Mountain and the Jungle Cruise, to a robust schedule of shows and parades, to meet-and-greets with your favorite Disney characters, the Magic Kingdom is the ultimate theme park for both the young and young at heart.
2. Universal Orlando Resort
If you're thinking of renting a condo, there's a good chance you're planning an adults-only vacation.
And if that's the case, then Universal Orlando Resort might be a better choice than Disney.
Because while Disney may be the ultimate theme park for the young and young at heart, Universal Studios and Islands of Adventure are the premier parks for heart-stopping thrills.
Whether it's high-tech motion simulators and high-production shows at Universal Studios, or state-of-the-art roller coasters and thrill rides at Islands of Adventure, Universal Orlando Resort's pop culture-themed attractions let you "star" in your favorite movies, shows, and comics.
Also part of the Universal family of theme parks is new water park, Volcano Bay.
Here you'll find some of Orlando's best water rides, including trap-door slides, flumes, a wave pool, lazy river, and more, all set in a Polynesian paradise at the base of a 200-foot manmade volcano.
Looking for great nightlife?
Another adult-friendly attraction at Universal is CityWalk.
Sandwiched between Universal Studios and Islands of Adventure, this shopping, dining, and entertainment complex boasts high-end retailers, a slew of great bars and restaurants, and live music.
And best of all, it's free to get in!
3. SeaWorld
Rounding out Orlando's 3 biggest attractions, SeaWorld is a theme park like no other.
No longer home to Shamu the killer whale, SeaWorld still boasts an array of animals, but focuses more on protecting them than making them perform tricks.
The park's main draw today, however, is thrill rides.
From towering flume ride, Journey to Atlantis, to inverted flying coaster, Manta, to America's number-one-ranked steel roller coaster, Mako, SeaWorld has evolved into one of the top thrill parks in the country.
And adrenaline junkies from around the world are coming to test their mettle.
Of course, as SeaWorld grows in popularity, area hotels are reaping the benefits – but their guests, not so much.
Don't let the growing crowds, or the rising rates, at the hotels sink your SeaWorld vacation.
With ILoveVH, you'll find affordable peace and privacy in a vacation condo rental just steps from the park!
4. International Drive
International Drive, or I-Drive as its known to locals, is one of the most popular tourist destinations in Central Florida.
Sometimes referred to as Orlando's Vegas Strip, I-Drive is an 11-mile thoroughfare lined with attractions, shops, and restaurants.
Among the countless things to do on International Drive, you'll find the world's 7th-tallest Ferris Wheel, the world's largest McDonald's, the world's tallest swing ride, the world's tallest slingshot ride, and several shorter but equally entertaining attractions like Ripley's Believe it or Not, a museum of oddities, WonderWorks, an interactive science museum, and Fun Spot Orlando, an amusement-style theme park with Orlando's only wooden roller coaster, White Lightning.
With ILoveVH, you can book a luxury condo just steps from all the charm and excitement of International Drive.
5. The Springs
Did you know Orlando was home to the highest concentration of freshwater springs in the world?
These clear blue pools of naturally occurring water stay a cool 72 degrees year round and are a great place to swim, hike, and picnic.
Many of the best springs have been turned into state parks, and feature visitors centers, campsites, sundry shops, full restrooms, and other facilities.
Some also offer canoe rentals, letting you ditch the tourist crowds and meet the local wildlife.
Bring your waterproof camera and keep your eyes peeled for otters, alligators, and if you're at Silver Springs, Florida's only known population of wild monkeys.
See Other Vacation Home Rental Types
A vacation is a unique reflection of the vacationer.
Likewise, your vacation home should reflect your needs.
With ILoveVH, you'll have your pick from Orlando's largest, most diverse selection of vacation rentals, in the best Orlando locations.
Find the property type that reflects your unique needs.
See All The Resorts Rentals Orlando Florida
Orlando Vacation Villa Rentals
Is a condo a few sizes too small?
Then a vacation villa from ILoveVH might be just right.
We have Orlando's most elegant, sumptuous vacation villas available near Orlando's best attractions.
See All Orlando Vacation Villa Rentals
Luxury Vacation Rentals Orlando Florida
ILoveVH is your premier booking service for luxury vacation rentals in the Orlando Area.
From luxury condos to opulent estate homes, whatever kind of high-end vacation rental you're looking for, we're your source.
See All Luxury Vacation Rentals Orlando Florida
Orlando Townhouse Vacation Rentals
Want a way to save big on your family vacation in Orlando?
With a townhouse, you'll pay less for space comparable to a single-family home.
Our selection of townhomes come with access to luxury amenities, as well as quick access to the parks.
Some even have private amenities like splash pools and game rooms.
See All Orlando Townhouse Vacation Rentals
Orlando Vacation Home Rentals With Private Pool
If you're planning on coming during the summer, you might want to think about booking a home with a private pool.
Because, let's face it, you'd be a whole lot cooler if you did.
A private pool also provides more living space in the form of lanais and screened-decks.
And more living space means more room to make memories.
Cook and eat under the stars, or sip a home-made cocktail in the sun.
See All Orlando Vacation Home Rentals With Private Pool
Orlando Beach Vacation Rentals
ILoveVH can help you find beachfront vacation homes at some of Central Florida's most picturesque lakes.
As well as views, some of these properties come with lakeside beaches, boat docks, and other ways to enjoy the lake.
Moreover, our selection of Orlando, Florida vacation apartment rentals are ideally located to access both Florida coasts.
For crystal-clear, glassy swimming conditions on the Gulf, and big waves famous with surfers on the Atlantic, all in the span of one vacation.
See All Orlando Beach Vacation Rentals
Orlando Pet Friendly Vacation Rentals
Bringing your favorite four-legged travel companion?
ILoveVH has a great selection of pet-friendly vacation home rentals in Orlando, Florida, including apartments, townhomes, and single-family homes.
In addition to pet-friendly policies, you'll find pet-friendly amenities like dog parks, on-leash green spaces, and walking trails with waste stations.
See All Orlando Pet Friendly Vacation Rentals
Rent Your Vacation Home By Amount Of Bedrooms
From one-bedroom vacation apartment rentals to 20-bedroom estate homes, ILoveVH can help you find the number of bedrooms you need to rest and recharge for another day of Orlando, Florida magic.
Search by number of bedrooms to fast-track your booking experience.
1 Bedroom Vacation Rentals In Orlando FL
2 Bedroom Vacation Rentals In Orlando FL
3 Bedroom Vacation Rentals In Orlando
4 Bedroom Vacation Rentals In Orlando
5 Bedroom Vacation Rentals In Orlando
6 Bedroom Vacation Rentals In Orlando Florida
7 Bedroom Vacation Rentals In Orlando
8 Bedroom Vacation Rentals In Orlando
9 Bedroom Vacation Rentals In Orlando
10 Bedroom Vacation Rentals In Orlando Florida
12 Bedroom Vacation Rentals In Orlando Florida
14 Bedroom Vacation Rentals In Orlando Florida
Rent Your Vacation Home Close To Where You Need It!
ILoveVH is the most wide-ranging booking service in the Orlando Area.
Therefore, wherever your Orlando vacation leads, we can help you book a vacation home close to where you need it.
Scroll to your preferred location below to see available rentals in the area.
Don't see the location you're looking for?
Give us a call and tell us why you're coming to Orlando, and let ILoveVH introduce you to more great neighborhoods.
See All Vacation Rentals Near Orlando FL
See All Orlando Vacation Home Rentals Near Disney
See All Vacation Home Rentals Near Universal Studio Orlando
See All Vacation Rentals Near Seaworld Orlando
See All Vacation Rentals In Orlando Near Airport
See All Vacation Rentals Near Convention Center Orlando
Take A Look At Vacation Condo Rentals In The Best Resorts!
One of the best parts about renting a vacation home is getting to stay in a vacation resort community.
At ILoveVH, we've found the best vacation home resorts in the Greater Orlando Area, with the best locations, homes, and amenities.
Many of these resorts are like theme parks unto themselves.
Behind their gates, you'll find everything from resort-style pools, to lazy rivers and waterslides, to sports courts, playgrounds, fishing piers, fitness centers, and more!
But don't just take our word for it.
Explore these incredible resorts for yourself now:
See All Champions Gate Rentals
See All Solara Vacation Homes
See All Storey Lake Resort Rentals
See All Vista Cay Rental
See All Windsor At Westside Vacation Rentals
See All Reunion Resort Rentals
See All Windsor Hills Rentals
See All Solterra Resort Rentals
See All Windsor Palms Rentals
See All Paradise Palms Resort Vacation Rentals
See All Highlands Reserve Rentals
See All Bears Den Resort
See All Paradiso Grande Vacation Homes
See All Encore Kissimmee Rentals
See All Windsor Island Orlando Rentals
See All Vacation Homes For Rent In Orlando, FL!
Other Orlando booking companies may claim to have the best homes, but most just rent out whatever's out there.
Only with ILoveVH do you get to choose from a curated collection of Orlando's best vacation home rentals, in its best vacation resort communities.
To see our full lineup of handpicked vacation homes, head to our full inventory.
The Best Of Orlando Vacation Rentals
See The Best Orlando Vacation Condo Rentals And Book Now!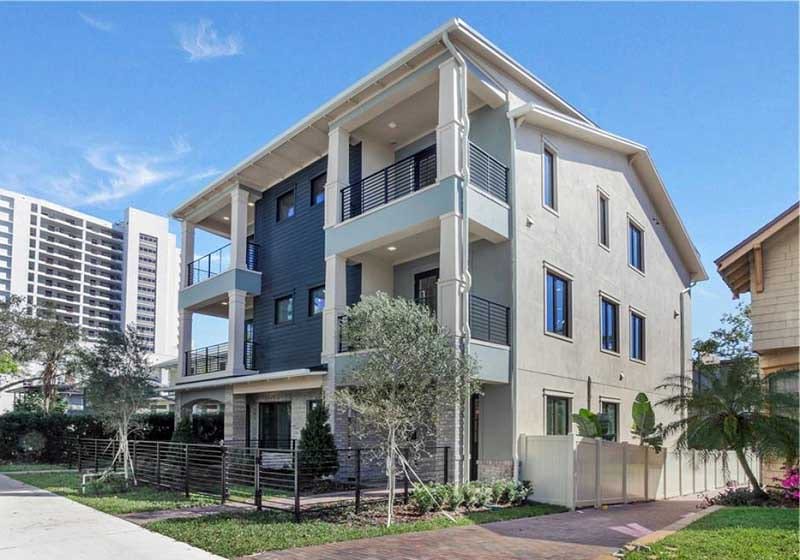 So, if you're looking for vacation condo rentals in Orlando, look no further ILoveVH.
Our selection of vacation apartment rentals are surprisingly spacious, undeniably luxurious, and can help you save on your Orlando, Florida vacation.