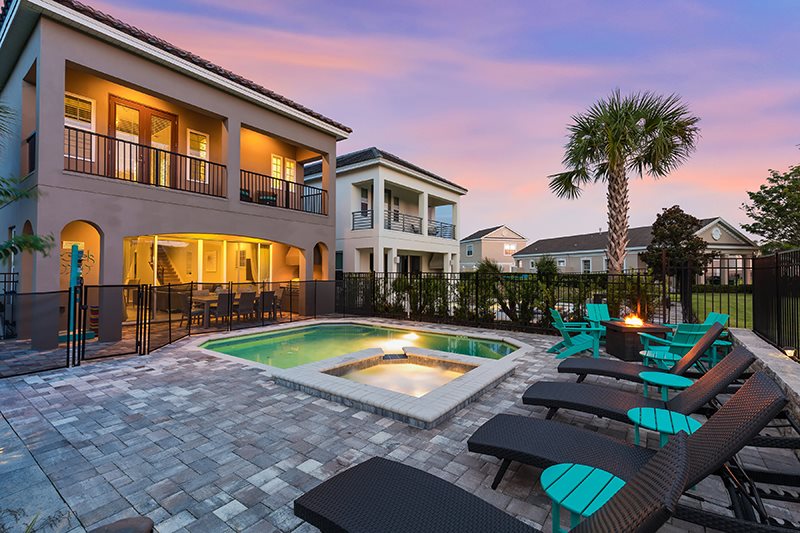 14 Bedroom Vacation Rentals In Orlando FL: The Best Deals On 14 Bedrooms For Rent!
Dreaming of a family or group vacation in Orlando? Dreaming big? With ILoveVH, you can go big and go home – all while you go on the vacation of a lifetime. With our selection of 14-bedroom Orlando vacation rentals, you can book the ultimate playhouse near the ultimate playground, whether Disney, Universal Studios, SeaWorld, or other premier points of interest. Sound a bit extravagant?
Our 14-Bedroom rentals are more practical than you think. By sharing a house, your group can save time and effort on coordinating your movements. And by splitting the bill, you can save a ton of money, as well. So, if you have big plans for your next Orlando, Florida vacation, let ILoveVHhelp you go big and go home with the 14-bedroom vacation rental of your dreams. Book today and start packing!
Why Rent A 14 Bedroom Vacation Home In Orlando?
Whether it's a multi-family vacation or the ultimate group getaway with friends, with our selection of 14-bedroom rentals, it's sure to be the best trip of everyone's lives.
Split your rental and save with an ideally located luxury home , and shared memories to last a lifetime.
Reason 1. Split the Rent and Save!
A great Orlando vacation doesn't come cheap.
From theme park tickets to restaurant bills, to gifts, gas, and lodging, things can really start to add up.
But with ILoveVH, you can scratch lodging off that list.
Our handpicked selection of 14-bedroom vacation rentals let you split the rent and save.
And as our biggest homes, they're also our biggest value.
But rent isn't all you can save on when you share a large vacation home.
Whether you take an Uber or your own car, carpooling is a great way to save on gas while you save the planet.
Like ordering in for dinner?
Our rentals let you order large, catering-style meals and split the bill!
Reason 2. Ensure No One Misses a Moment of the Magic
Pulling off a large group vacation with friends or family is not easy.
Because whether it's a theme park, restaurant, or the movies, getting everyone to the same place at the same time is tricky.
But when you share a vacation home, it's easy!
With a 14-bedroom vacation rental from ILoveVH, you can make plans together in person, be sure everyone leaves home at the same time, and even carpool to your Orlando destination.
Make waiting on stragglers a thing of the past, and ensure no one has to miss a moment of the magic – with ILoveVH!
Reason 3. Share in the Enjoyment and Make Shared Memories
As well as being practical, renting a large vacation home is just a lot of fun.
Kids will love the chance to bunk up with their best friends in themed bedrooms, and will spend hours in the game room and swimming pool.
And adults will feel like kids again staying up late watching movies and waking up early for mischief and adventure.
Our 14-bedroom Orlando, Florida vacation rentals let you share in the enjoyment, and make shared memories to last a lifetime.
See All 14 Bedroom Vacation Rental Home Types That You Can Rent!
From pet friendly rentals to homes with private pools, I love VH can help you find the 14-bedroom vacation home rental of your dreams in Orlando, Florida.
Whatever the needs of your friends or family, we can help you stay your way with Orlando's best selection property types and amenities.
Looking for something a little smaller? A lot smaller?
From multi-million-dollar mansions to cozy apartments, ILoveVH has homes of every persuasion near every park and attraction in Orlando.
Now comes the fun part.
Find your perfect property below, or contact us and tell us exactly what you need to have the best vacation ever.
See All Orlando Vacation Condo Rentals
See All Orlando Townhouse Vacation Rentals
See All Orlando Vacation Home Rentals With Private Pool
See All Luxury Vacation Rentals Orlando Florida
See All Orlando Vacation Villa Rentals
See All Orlando Beach Vacation Rentals
See All Orlando Pet Friendly Vacation Rentals
Rent Your Vacation Home By Amount Of Bedrooms
In truth, you don't need a booking agency to rent a vacation home.
However, If you want the process, and your vacation, to go as smoothly as possible, a booking agency is your best bet.
At ILoveVH, we're here to make your life easier, and your vacation more enjoyable.
And one way we make things easier is by proving the fastest way to search for your home.
When you search by amount of bedrooms, you get only the options that will work for the sleeping needs of your friends or family.
Because searching by home type is fun, but whether you get the Toy Story room or the Monsters, Inc room, your kids are going to love it.
But one thing nobody loves is a bad night of sleep.
So, whether it's 14 bedrooms or fewer, book your best sleeping arrangement today!
1 Bedroom Vacation Rentals In Orlando FL
2 Bedroom Vacation Rentals In Orlando FL
3 Bedroom Vacation Rentals In Orlando
4 Bedroom Vacation Rentals In Orlando
5 Bedroom Vacation Rentals In Orlando
6 Bedroom Vacation Rentals In Orlando Florida
7 Bedroom Vacation Rentals In Orlando
8 Bedroom Vacation Rentals In Orlando
9 Bedroom Vacation Rentals In Orlando
10 Bedroom Vacation Rentals In Orlando Florida
12 Bedroom Vacation Rentals In Orlando Florida
Rent Your 14 Bedroom Vacation Home Close To Where You Need It!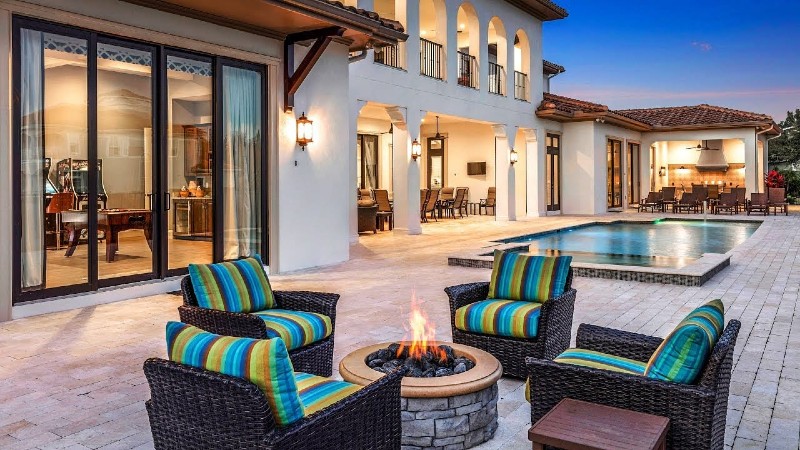 Where do you want to stay in Orlando?
Near the parks?
From Disney World to Universal Studios to SeaWorld, to their many sister parks, Orlando's theme parks are its star attractions.
Want to stay near Orlando?
With a thriving art scene, world-renowned cuisine, pristine nature, and as home to famous Lake Nona Medical City, Orlando is a star attraction in its own right.
Planning a working vacation during the next big business convention?
With a million and a half visitors a year, the Orange County Convention Center is not only the second-biggest convention center in America, it's also one of the busiest.
In short, there are a ton of great reasons to visit and Orlando.
But there's only one booking agency with handpicked homes just minutes from them all.
ILoveVH brings you Orlando's best selection of vacation rentals, from 14-bedroom homes to condo suites, near its best points of interest
Find the best location for your vacation at the links below!
See All Vacation Rentals Near Orlando FL
See All Orlando Vacation Home Rentals Near Disney
See All Vacation Home Rentals Near Universal Studio Orlando
See All Vacation Rentals Near Seaworld Orlando
See All Vacation Rentals In Orlando Near Airport
See All Vacation Rentals Near Convention Center Orlando
Take A Look At 14 Bedroom Vacation Rentals In The Best Resorts!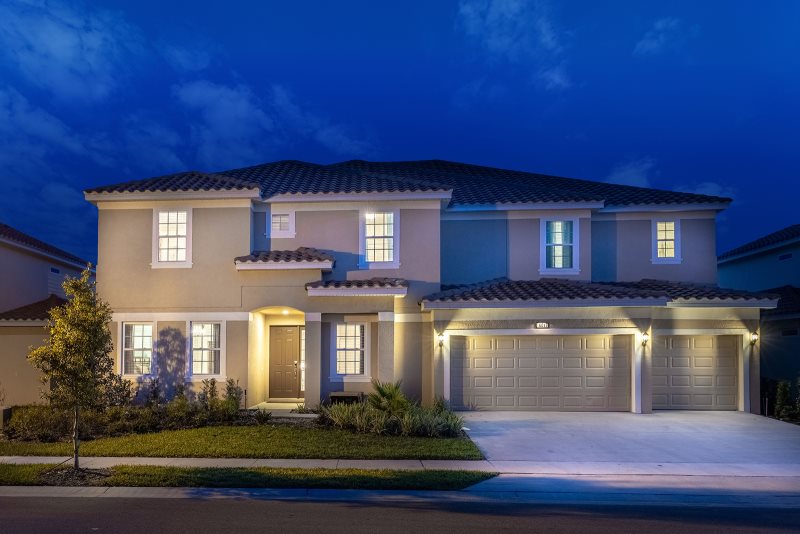 A vacation community combines all the decadence of a resort with all the convenience of modern community living.
And ILoveVH has handpicked Orlando's best.
Along with your home, you'll get full, free access to a range of fun-filled amenities.
At our community amenity centers, you'll find everything from resort-style pools to kids's plash pools, to water slides, lazy rivers, and surf simulators, to mini golf, golf, tennis, volleyball, tiki bars, arcades, and more.
And since real life doesn't stop just because you went on vacation, these resorts help you tend to it whenever you need to, whether it's getting in a workout at a state-of-the-art fitness center, getting in some work at the cyber café, or protecting your family with a gated, guarded entrance and "Ring" doorbell cameras.
Tour these incredible communities today from the safety and comfort of home!
See All Champions Gate Rentals
See All Solara Vacation Homes
See All Storey Lake Resort Rentals
See All Vista Cay Rental
See All Windsor At Westside Vacation Rentals
See All Reunion Resort Rentals
See All Windsor Hills Rentals
See All Solterra Resort Rentals
See All Windsor Palms Rentals
See All Paradise Palms Resort Vacation Rentals
See All Highlands Reserve Rentals
See All Bears Den Resort
See All Paradiso Grande Vacation Homes
See All Encore Kissimmee Rentals
See All Windsor Island Orlando Rentals
See All Vacation Homes For Rent In Orlando, FL!
Looking for the best vacation homes for rent in Orlando?
They're just a click away with ILoveVH!
We've curated our inventory to include the best vacation rentals near the best attractions in Orlando.
Therefore, no matter what brings you to Orlando, no matter what kind of home you're looking, you can find the best home, in the best location, for your vacation.
But hey, don't just take our word for it.
Head to our full inventory and see the very best rentals Orlando has to offer today!
The Best Of Orlando Vacation Rentals
See The Best 14 Bedroom Vacation Rentals In Orlando Florida And Book Today!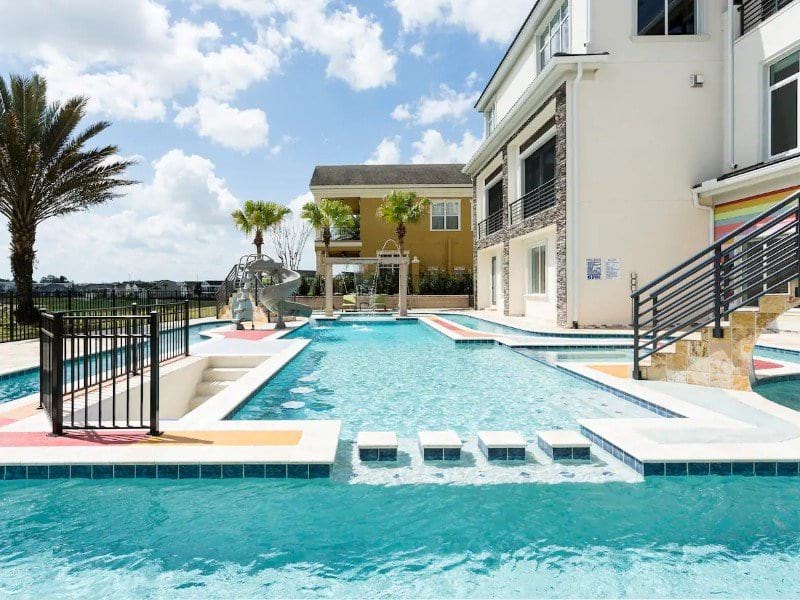 So, if you're dreaming of a vacation in Orlando and you're dreaming big, ILoveVH can help bring your dream to life.
Our selection of 14-bed vacation rentals are big enough to fit your dreams and the dreams of 40 of your favorite people.
So what are you waiting for…