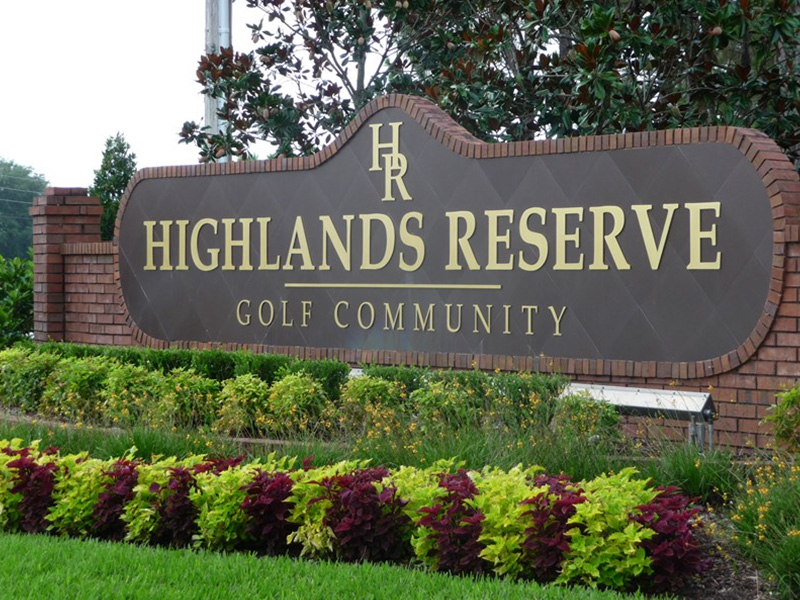 Highlands Reserve Vacation Rentals: Enjoy Your Orlando Vacation for the Best Deal
Highlands Reserve is a premier golf community located just minutes from Orlando parks and attractions. Nestled among the rolling hills of idyllic Davenport, FL, Highlands Reserve offers a unique setting that bucks the flat-Florida stereotype. Yet, at just minutes from major attractions, it's also ideally located for the things most people think of when they think Orlando: Disney World (18 minutes), Universal Studios (34 minutes), SeaWorld (32 minutes), and more. But you don't have to stray far to have fun at Highlands Reserve.
This resort boasts a wealth of amenities your family will love, including a community pool, playgrounds, tennis courts, BBQ/picnic areas, and world-class golf at guest discounts. ILoveVH has handpicked the best Highlands Reserve Orlando vacation house rentals for our inventory. We're your premier Orlando, Florida booking agency for great rates on condos, townhomes, single-family homes, and villas for rent in Highlands Reserve, Davenport, FL. Book yours today!
Why Book A Vacation Home Rental In Highlands Reserve Orlando?
From its idyllic setting and prime location, to world-class golf, to high-end rentals including houses and villas, Highlands Reserve makes a great place to rent during your Orlando, Florida vacation.
Keep reading to learn 5 reasons why you should rent a vacation villa in Highlands Reserve, Davenport, Florida.
1. Idyllic Setting
Highlands Reserve may be just 45 minutes from Orlando's city center, but it might as well be another state.
Here you'll find a unique setting that bucks the Florida stereotype, with hills, valleys, and old-growth trees of the non-palm variety.
Say goodbye to the urban sprawl and hello to the southern drawl, as you melt into a rural lifestyle that encourages you to stop and smell the orange blossoms.
In short, at Highlands Reserve you can lose yourself and find yourself all over again, for a mental reset that leaves you feeling rested and renewed.
And in the end, that's what vacationing is all about.
2. Ideal Location for Parks and Attractions
Despite its idyllic Davenport, FL setting, Highlands Reserve also boasts an ideal location.
Whatever's on your vacation itinerary, you'll find it just minutes from the resort.
Planning a magical Disney vacation?
Highlands Reserve is just 18 minutes from the magic.
Have you sights set on another great Orlando theme park?
At just half an hour from Universal Studios and SeaWorld, the world of Orlando's major theme parks is your oyster.
As well as the major parks, Highlands Reserve also boasts easy access to several amusement parks.
Enjoy the charm and affordability of Orlando staples like Fun Spot America, Old Town, Gatorland, and more, just up the road.
3. Highlands Reserve is a Full-Fledged Orlando Residential Community (That Happens to Have Vacation Rentals )
Our handpicked inventory of Highlands Reserve vacation villas and houses in Davenport, FL let you rent close to the best Orlando, Florida parks and attractions.
But this resort is no tourist trap.
Highlands Reserve is a full-fledged residential community that also happens to allow short-term house rentals.
Thus, you'll find everything you need for modern luxury living.
Homes are equipped with standard features like integrated living spaces, fully equipped kitchens, luxury materials and finishes, updated appliances, complimentary Wi-Fi and cable, home security systems, and oversized suites with king and queen beds, walk-in closets, his-and-her bathrooms, and flat-screen tv's.
The community itself features even more modern niceties, like a gated entrance, 24-hour guards, resort-wide security cameras, trash pickup, recycling, business centers with high-speed internet, a state-of-the-art fitness center, and more!
4. Magical Amenities
Highlands Reserve has everything you need to feel at home in Orlando, but it's still a vacation resort.
Therefore, you can expect to find everything you need to feel like you're in the vacation capital of the world.
Many of our Highlands Reserve rentals come with magical in-house amenities like private pools, splash pools, spas, home movie theaters, game rooms, and themed bedrooms inspired by your kids' favorite movies.
But regardless of what home you choose, all guests of Highlands Reserve will enjoy full access to a range of shared resort-style amenities, including a heated grand pool, onsite bar and restaurant, tennis courts, playground, and more!
5. Highlands Reserve Golf Club
That brings us to Highlands Reserve's best amenity of all: the Highlands Reserve Golf Club.
This par-72, Scottish links-style course boasts a singular golf experience unique to the highlands of Davenport.
Atypical for Orlando golf, you'll find water on only 2 holes, multi-tiered greens, and dramatic elevation changes that present challenging approaches and panoramic views.
The course has also undergone an extensive makeover in the last decade, including an all-new irrigation system, renewed bunkers, revived wood lines, renovations to the clubhouse, and new golf carts.
Guests of Highlands Reserve enjoy discounted rates and convenient walk-on play just steps from their rental house.
Don't golf?
The golf course offers great views as well as great play.
Make The Most Of Your Orlando Vacation: The Best Things To Do Near Highlands Reserve Rentals
Our selection of Highlands Reserve houses and villas for rent are convenient to Orlando, Florida theme parks, shopping and dining, and more.
Scroll below to find the top-5 things to do near Highlands Reserve and start planning your itinerary today!
1. Best Golf Courses
Highlands Reserve in Davenport, FL is one of Orlando's premier golf resorts, but it's far from the only place to golf in the area.
In fact, Davenport, and neighboring towns like Kissimmee, Four Corners, and Clermont, boast many of the best golf courses in Florida.
Near Highlands Reserve you'll find the renowned National and International at Champions Gate, Mystic Dunes, the Watson, Palmer, and Nicklaus courses at Reunion, Bay Hill Club, home to the Bay Hill Invitational, Celebration golf course, and Disney's 4 world-class courses, Magnolia, Palm, Lake Buena Vista, and Oak Trail.
2. Disney Parks and Attractions
Highlands Reserve is just 18 minutes from the magic of Disney.
With just a short drive you can find yourself marveling at the majesty of Cinderella's castle, rocketing through the cosmos on Mission Space and Space Mountain, conquering the world's highest peak on Expedition Everest, or exploring the miniature wonderland of Andy's backyard at Toy Story Land.
Looking for more adult-friendly fare?
Epcot's International Food and Wine Festival, held every fall, offers a sophisticated tour of world cultures through the lens of food and drink.
3. High-End Shopping
Another Disney attraction offering more grownup-geared fun is Disney Springs, an upscale shopping complex in a magical waterfront setting.
Here you'll find one-of-a-kind gifts at unique stores like the Lego Store, Star Wars: Galactic Outpost, and Chapel Hats.
You'll also find your favorite high-end fashion brands like Kate Spade, Johnny Was, and Lacoste.
Other shopping destinations near Highlands Reserve include Florida's largest open-air mall, the Loop, Old Town, where world-class shopping meets amusement-style attractions, and Buena Vista Factory Stores, where you'll find all your favorite brands a factory-discounted prices.
4. Delicious Dining
A family vacation is a great excuse to dine out, whether you want to plan a special night for it or do it every night of the week.
And at Highlands Reserve, you'll find quick and easy access to tons of great restaurants.
Need to grab a bite on your way to the parks?
Wendy's, Burger King, McDonald's, and Arby's restaurants can all be found near the resort.
Looking for a fun dining experience for the whole family?
Themed restaurants like Rainforest Café and Planet Hollywood are as much attractions as they are eateries.
Want a chance to wear those fancy new outfits you found at Disney Springs?
Fine dining is available nearby at the likes of Charley's Steak House, Bull and Bear, and Moor.
5. Hot-Air Ballooning
Want a unique vacation experience your family will never forget?
The parks are the standard for fun in Orlando, but if you want to ascend the standard, take your family hot-air ballooning!
Highlands Reserve is close to several hot-air balloon operations.
Experience the beauty of Davenport's idyllic hillscapes from the air, while you experience the thrill of flight with nothing more than a balloon, a basket, and a little fire.
Flights leave at sunup, so get some sleep!
Book Your Vacation Home Rental In Highlands Reserve Near Orlando's Best Parks
While our villas and houses for rent in Highlands Reserve boast a hilly Davenport, FL setting that lets you ascend the crowded tourist corridors, you're never more than a chip shot from top-flight Orlando, Florida theme parks.
Here are just a few:
See All Vacation Rentals Near Orlando FL
Highlands Reserve Orlando Vacation Rentals near Disney World
Planning to make your kids' dreams come true with a trip to Disney World?
Let ILoveVH VH help you find the dream vacation rental house to match at Highlands Reserve.
With magical community amenities, Disney-themed bedrooms, and a 13-minute drive to the parks, your kids won't know where the magic kingdom ends and Highlands Reserve begins.
See All Orlando Vacation Home Rentals Near Disney
Highlands Reserve Orlando Vacation Rentals near Universal Studios
While Highlands Reserve immerses you in the magic of Disney, it serves as more of a complement to the technologically advanced  thrills of Universal.
At Highlands Reserve, you can slow down and enjoy life at the speed of golf.
See All Vacation Home Rentals Near Universal Studio Orlando
Highlands Reserve Orlando Vacation Rentals near SeaWorld
SeaWorld is Orlando's most unique major theme park.
Here, awe meets aww in a world of top-ranked roller coasters and cute sea creatures.
At this one-of-a-kind hybrid of aquarium, conservation center, and thrill park , you'll find something for everyone.
And you'll find it all just 24 minutes from Highlands Reserve.
See All Vacation Rentals Near Seaworld Orlando
See Other Orlando Vacation Homes Besides Highlands Reserve Rentals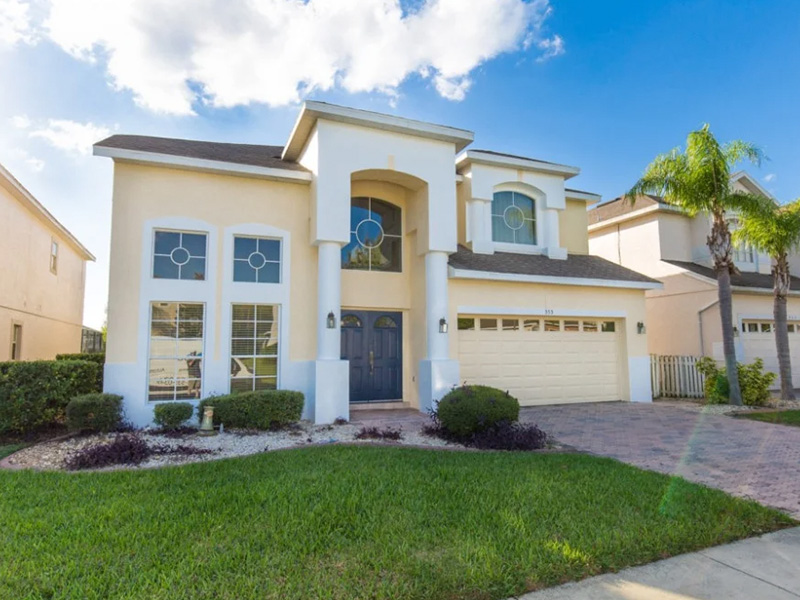 ILoveVH handpicks the best vacation rental resorts near the best attractions in Orlando.
See what's available at more great resorts below!
See All The Resorts Rentals Orlando Florida
1. Champions Gate
With world-class golf and a prime location near Disney parks, Champions Gate makes a great alternative to Highlands Reserve.
See All Champions Gate Rentals
2. Solara Resort
Golf is great for relaxing, but if you're looking for fast-paced fun to keep your pulse pounding  all vacation long, look no further than Solara Resort.
At Solara you'll find fun-in-the-sun amenities like basketball and volleyball courts, a water park with zero-entry pool, water slides, and a lazy river, a full soccer field, and the incredible FlowRider surf simulator.
See All Solara Vacation Homes
3. Reunion Resort
There's a world of vacation opulence waiting at Reunion Resort, and ILoveVH has the key.
Live like a PGA pro on your vacation, in a community that's home to real PGA pros, and a mansion that may even belong to one.
Traveling on a budget?
With a range of rentals – including apartments and townhomes – in 14 different neighborhoods, Reunion is accessible to vacationers of most means.
See All Reunion Resort Rentals
4. Windsor Hills
Want to stay near the happiest place on earth?
At 6 minutes from Disney, it doesn't get much closer, or happier, than Windsor Hills.
Heck, with amenities like a castle-themed playground and Disney-themed bedrooms, your kids might wonder if they aren't actually sleeping in the park.
See All Windsor Hills Rentals
Rent Your Vacation Home By Type
There are as many types of vacationers as there are types of people.
So, what type of people are your family?
Pet people? Pool people?
Whatever type of people you are, ILoveVH can help you book the right type of vacation home.
Find a home for your people below!
Sensible Yet Spacious Luxury
See All Orlando Vacation Condo Rentals
See All Orlando Townhouse Vacation Rentals
Deluxe Vacation Homes
See All Orlando Vacation Home Rentals With Private Pool
See All Orlando Vacation Villa Rentals
See All Luxury Vacation Rentals Orlando Florida
Specialty Homes
See All Orlando Beach Vacation Rentals
See All Orlando Pet Friendly Vacation Rentals
Rent Your Vacation Home By Amount Of Bedrooms
Our bedroom filter has the vacation home search process down to a science.
Set your preferred number of bedrooms to quickly find all homes that will comfortably sleep your family or friends.
1 Bedroom Vacation Rentals In Orlando FL
2 Bedroom Vacation Rentals In Orlando FL
3 Bedroom Vacation Rentals In Orlando
4 Bedroom Vacation Rentals In Orlando
5 Bedroom Vacation Rentals In Orlando
6 Bedroom Vacation Rentals In Orlando Florida
7 Bedroom Vacation Rentals In Orlando
8 Bedroom Vacation Rentals In Orlando
9 Bedroom Vacation Rentals In Orlando
10 Bedroom Vacation Rentals In Orlando Florida
12 Bedroom Vacation Rentals In Orlando Florida
14 Bedroom Vacation Rentals In Orlando Florida
See All Vacation Homes For Rent In Orlando, FL!
Sometimes, you don't know what you're looking for until you find it.
Head to our main inventory to see our full selection of handpicked vacation homes.
Your dream home could be there right now!
The Best Of Orlando Vacation Rentals
See The Best Highlands Reserve Orlando Vacation Home Rentals And Book Now!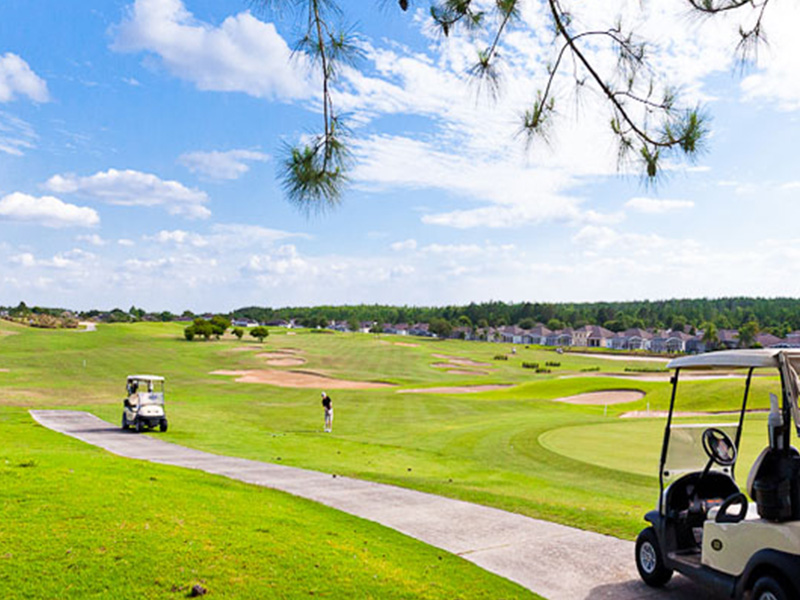 So to review, whether you're looking for a golf getaway, a theme park base camp, or both, you'll find it at Highlands Reserve in Davenport, FL.
Count on ILoveVH to help you find it for a great price.