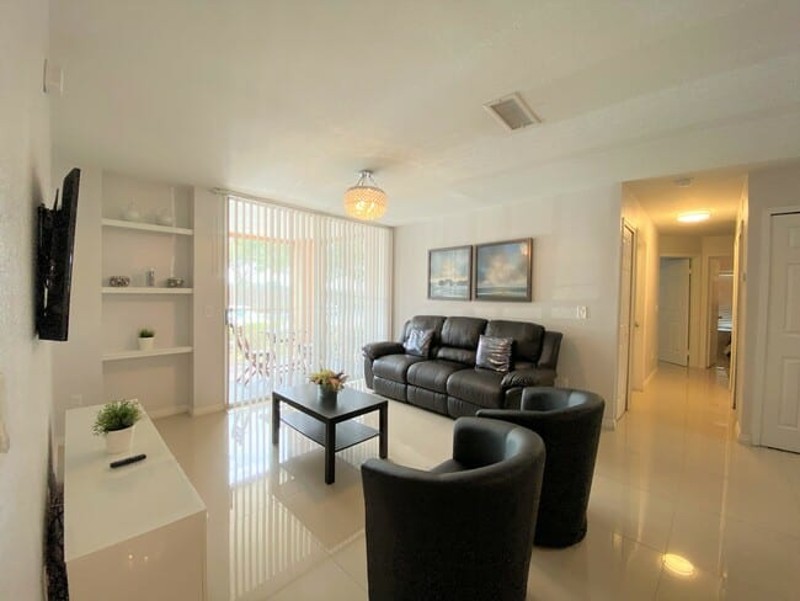 4 Bedroom Vacation Rentals In Orlando FL: The Best Deals With 4 Bedrooms For Rent!
Ready to take that dream vacation to Orlando? Stop dreaming and start packing, because ILoveVH is here to make your dreams a reality. Orlando is the most popular vacation destination in America. And more and more, vacation rentals are becoming the most popular way to stay. With a vacation rental, you get the comforts of home with the luxury of resort-style amenities, ideally located near your favorite tourist attractions.
And with ILoveVH, you can get it all for less. Our selection of 4-bedroom Orlando, Florida vacation rentals boast quality construction, fun-filled amenities, and prime locations. And at prices comparable to a high-end hotel suite, they give you more bang for your vacation buck. So if you've been dreaming of a family vacation in Orlando, FL, ILoveVH can help you make it a reality with a 4-bedroom dream rental that will leave you pinching yourself.
Why Rent A 4 Bedroom Vacation Home In Orlando?
Want to know if renting is right for you?
Read on to find out how a vacation rental can make your next Orlando vacation the best ever!
Reason 1. All the Trappings of Modern Luxury Living
Traveling lets us get out of our comfort zone for a once-in-a-lifetime adventure.
But just because you're out of your comfort zone, doesn't mean you shouldn't be comfortable.
That said, if your family is trying to get comfy in a 15-by-20-foot hotel room, good luck.
If you want comfort, there's no place like home, and while you can't be home and abroad at the same time, ILoveVH has the next best thing.
With our selection of 4-bedroom Orlando, Florida vacation rentals, you'll find all the space, comfort, and privacy of home in a whole new world.
Our handpicked inventory of rentals are homes first and foremost, built to the highest standards by renowned developers, and filled with all the creature comforts.
With an Orlando vacation rental from ILoveVH, you'll enjoy well-appointed kitchens with new appliances, fine finishes, formal dining spaces, light and airy layouts, oversized bedrooms and beds, walk-in closets, in-house washers and dryers, high-speed internet, cable, flat screen tv's, and all the other trappings of modern luxury living.
Reason 2. A New Escape Around Every Corner
As well as the trappings of modern living, our premium line of rentals come with features you'll only find in a vacation home.
Because feeling at home is great, but a vacation should feel like a vacation after all.
To this end, ILoveVH brings you homes with fun, exclusive features that remind you you're in the vacation capital of the world.
Find a new escape around every corner with optional upgrades like private pools and jacuzzies, state-of-the-art game rooms, Disney-themed décor, private movie theaters, and more.
And with ILoveVH, you can find it all for less!
Reason 3.
While you could probably spend an entire vacation enjoying your in-house amenities, our rentals boast access to incredible resort-style amenities you won't want to miss.
Your family will find no end of fun things to do right inside community gates.
From veritable water parks with huge pools, water slides, splash pads, tiki bars, and lazy rivers, to old-school arcades, to playgrounds, picnic pavilions, conservation areas with hiking trails, fitness centers, sports courts, golf courses, and more, our handpicked lineup of Orlando vacation communities are practically theme parks in and of themselves.
Want a way to save money on your family vacation?
Plan a couple "free days" to spend exploring the resort, for world-class entertainment included in the price of your rental!
See All 4 Bedroom Vacation Rentals Home Types That You Can Rent!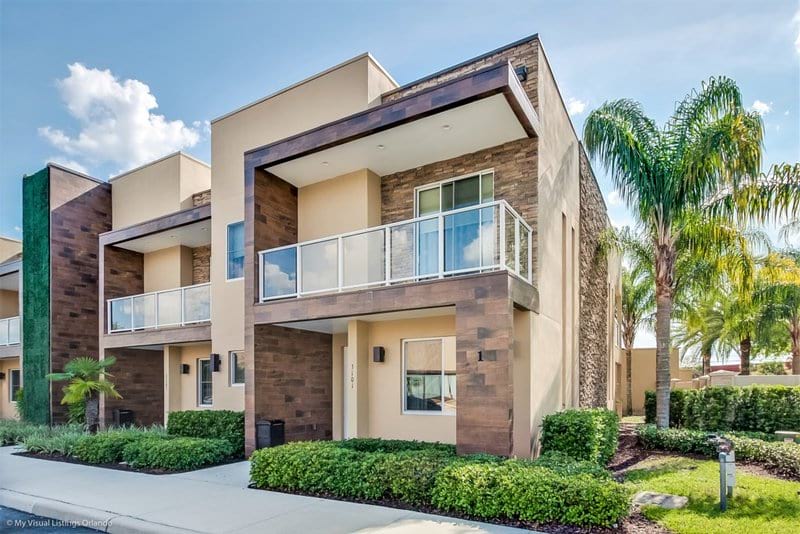 One of the best and most fun things about booking a vacation rental is the ability to choose your home type.
Because there's more than one way to vacation in Orlando, so why should your choice of lodging be any different?
From huge 4-bedroom condos and townhomes, to 4-bedroom single-family homes in surprisingly convenient locations, ILoveVH brings you a diverse range of home types so you can make your vacation your own.
Moreover, you'll find an array of optional upgrades for an even more personalized lodging experience.
Peruse our itemized inventory of vacation rentals today to find the perfect 4-bedroom property, or whatever type of home best suits your needs!
See All Orlando Vacation Condo Rentals
See All Orlando Townhouse Vacation Rentals
See All Orlando Vacation Home Rentals With Private Pool
See All Luxury Vacation Rentals Orlando Florida
See All Orlando Vacation Villa Rentals
See All Orlando Beach Vacation Rentals
See All Orlando Pet Friendly Vacation Rentals
Rent Your Vacation Home By Amount Of Bedrooms
At ILoveVH, no vacation need is too big, or too small, for us to handle.
Whether you want an intimate studio apartment for that anniversary vacation you've been talking about for years, or a massive, multi-family estate home for the group vacation of a lifetime, our roster of rentals come sized between 1 and 14 bedrooms, for as little, or as much room as you need.
Because an Orlando vacation is the adventure of a lifetime.
But big adventure requires solid sleep.
So rest up, and take your Orlando vacation by the horns – with ILoveVH!
1 Bedroom Vacation Rentals In Orlando FL
2 Bedroom Vacation Rentals In Orlando FL
3 Bedroom Vacation Rentals In Orlando
5 Bedroom Vacation Rentals In Orlando
6 Bedroom Vacation Rentals In Orlando Florida
7 Bedroom Vacation Rentals In Orlando
8 Bedroom Vacation Rentals In Orlando
9 Bedroom Vacation Rentals In Orlando
10 Bedroom Vacation Rentals In Orlando Florida
12 Bedroom Vacation Rentals In Orlando Florida
14 Bedroom Vacation Rentals In Orlando Florida
Rent Your 4 Bedroom Vacation Home Close To Where You Need It!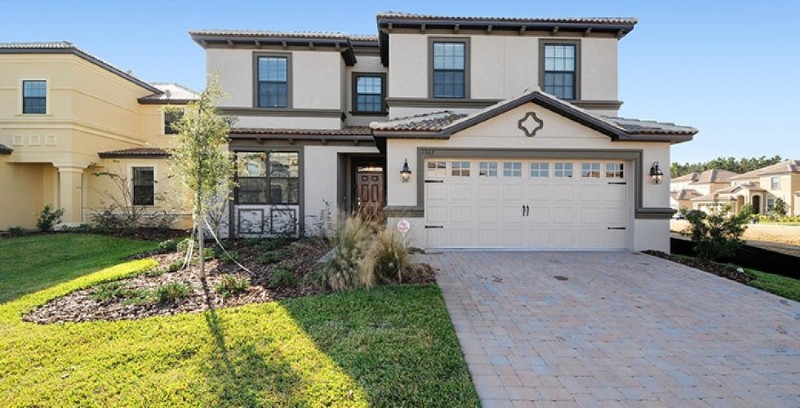 What's the number-one most important criteria tourists look for in a vacation rental?
Actually, there are three: location, location, and location.
Orlando is a large and disparate metropolis.
Thus, you could book a great 4-bedroom vacation rental in Orlando, FL and still find yourself 30 or 40 minutes away from your Orlando destination.
Don't crisscross town just to get from point A to point B.
With ILoveVH, you can rent close to where you need it!
Our team of local experts can help guide you to the best short-term-rental zone for your needs, so you can spend less time on the road, and more time on the rides.
See what's available near these premier points of interest and book today!
See All Vacation Rentals Near Orlando FL
See All Orlando Vacation Home Rentals Near Disney
See All Vacation Home Rentals Near Universal Studio Orlando
See All Vacation Rentals Near Seaworld Orlando
See All Vacation Rentals In Orlando Near Airport
See All Vacation Rentals Near Convention Center Orlando
Take A Look At 4 Bedroom Vacation Rentals In The Best Resorts!
At ILoveVH, our inventory of rentals aren't just vacation accommodations; they're real homes.
Likewise, our selection of vacation resorts aren't just resorts; they're real communities.
Behind the gates you'll find all the trappings of modern community living, from fitness centers, to meeting spaces, to high-speed internet, and even sundry shops with all the essentials.
But of course, that's only part of the picture.
Designed with the vacationer in mind, our lineup of resort communities give you a whole vacation's worth of fun things to do, from swimming, to basketball and tennis, to 18-hole golf.
Explore these great communities today to find 4-bedroom vacation rentals and so much more!
See All Champions Gate Rentals
See All Solara Vacation Homes
See All Storey Lake Resort Rentals
See All Vista Cay Rental
See All Windsor At Westside Vacation Rentals
See All Reunion Resort Rentals
See All Windsor Hills Rentals
See All Solterra Resort Rentals
See All Windsor Palms Rentals
See All Paradise Palms Resort Vacation Rentals
See All Highlands Reserve Rentals
See All Bears Den Resort
See All Paradiso Grande Vacation Homes
See All Encore Kissimmee Rentals
See All Windsor Island Orlando Rentals
See All Vacation Homes For Rent In Orlando, FL!
ILoveVH is your premier source for luxury vacation rentals in Orlando, FL.
Our carefully curated  inventory features the best vacation homes Orlando has to offer, for quality, comfort, and convenience no matter what you choose.
Therefore, whether it's a chic 1-bedroom condo, an extravagant 14-bedroom estate home, or something in between, you  can't go wrong with a vacation rental from ILoveVH.
But don't just take our word for it; browse our full inventory of rentals today!
The Best Of Orlando Vacation Rentals
See The Best 4 Bedroom Vacation Rentals In Orlando Florida And Book Today!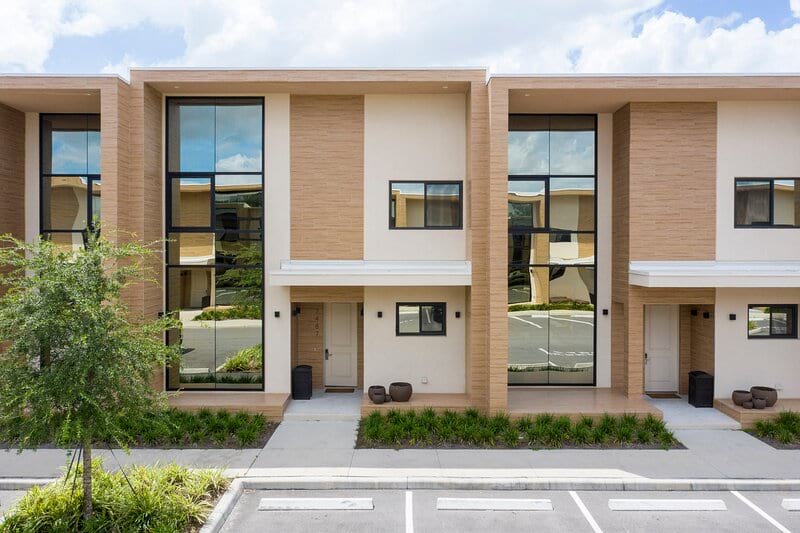 So, if you want the comforts of home, the luxury of resort-style living, and the convenience a prime location on your next Orlando vacation, then you want ILoveVH.
We have the best selection of 4-bedroom vacation rentals near Orlando, Florida's best parks and attractions, and we can help you book them for less.