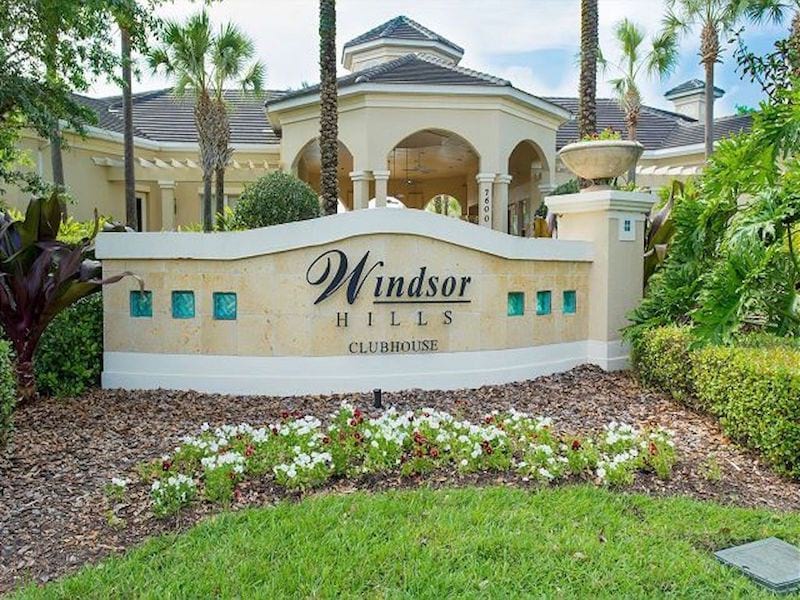 Windsor Hills Vacation Rentals: Enjoy Your Vacation for the Best Deal
Planning a magical Disney vacation in Orlando? Want to stay just minutes from the magic? At 7 minutes (2.6 mi) from the Walt Disney World Resort, Windsor Hills is our best-located park for Disney-goers. But you don't have to have Disney on your itinerary to have a great stay at Windsor Hills.
This resort is ideally located for all major Orlando attractions, including Universal Studios (24 minutes), SeaWorld (19 minutes), and International Drive (23 minutes). Moreover, Windsor Hills Resort vacation home rentals come with access to 5-star amenities right on site, including a water park, sports courts, fully stocked sundry shop, and more. ILoveVH is your premier Kissimmee, FL realtor for Windsor Hills vacation rentals, including condos, townhomes, and villas.
Why Rent A Vacation Home In Windsor Hills?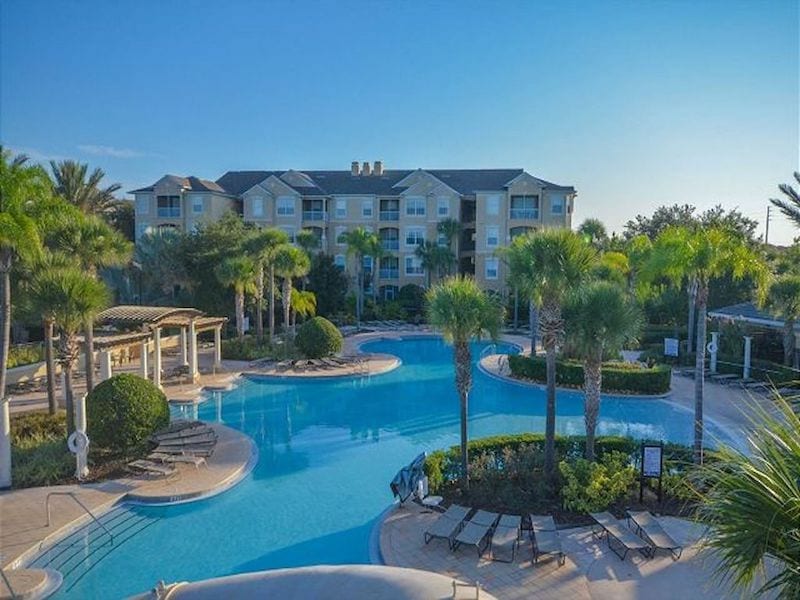 With 5-star homes and amenities, and a prime Kissimmee, FL location just 7 minutes from Disney, Windsor Hills is one of the best vacation rental resorts in Central Florida.
Discover 5 of the best reasons to rent at Windsor Hills below!
1. One of the Closest Vacation Rental Communities to Disney
If Disney is your vacation destination of choice, then Windsor Hills might be a great choice of lodging destination.
At just 2.9 from the park, Windsor Hills is one of our closest vacation communities to Disney World, letting you be at the most magical place on earth in just 7 minutes.
At this range, you can feel the magic in the air.
And with Disney-inspired details throughout the community, Windsor Hills does their best to capture it.
Between the castle-themed playground, the Disney-themed bedrooms, and the proximity to the parks, you kids won't know where Walt Disney World ends and Windsor Hills begins.
You might even start to question it yourself!
2. 5-Star Resort Amenities
Guests of Windsor Hills enjoy full access to the Windsor Hills clubhouse, located just steps from their vacation home, where they'll find a range of 5-star resort amenities.
Your family will love amenities like a heated lagoon-style pool, two-story water slide, and a brand-new water park with dueling water slides and kids' splash zone.
Looking for amenities that don't require a bathing suit?
You'll also find a large arcade, ping pong tables, a 48-seat movie theater, state-of-the-art fitness center, lighted tennis and basketball courts, children's playgrounds, pool tables, a sand volleyball court, and a putting and chipping green, for hours of fun you don't need to dry off from.
3. Windsor Hills Has 5-star Vacation Homes
Our selection of 5-star Windsor Hills vacation home rentals includes luxury condos, townhomes, and villas by top builders.
These new-construction homes have everything you need to feel at home in Orlando, like fully equipped kitchens with quality finishes and stainless appliances, open-plan living spaces, oversized bedrooms and beds, luxurious full bathrooms, and thoughtful attention to detail.
Furthermore, you'll find everything you need to feel like you're in the most magical place on earth, with options for private pools and spas, home movie theaters, state-of-the-art game rooms, themed bedrooms and more.
4. Championship Golf
Want to get in a little golf on your Orlando vacation?
At Windsor Hills, you can get in a lot.
Our selection of Windsor Hills vacation rentals are just 5 miles from some of the best golf courses in Kissimmee, FL, including Orange Lake Resort, Celebration, Falcon's Fire, and Mystic Dunes, a 4.5-star golf course located right next door to the resort.
So book today and start packing your bags – and don't forget your golf bag!
5. Security You Can Count On
Looking for a safe place for your family to stay on your Orlando vacation?
At Windsor Hills, you'll find security you can count on, with safety-savvy amenities like a gated entrance, 24-hour guard, security cameras, and private garages.
Because a family vacation in Orlando promises serious fun, but safety is serious business.
Stay at the resort that takes your family's safety seriously – Windsor Hills!
Make The Most Of Your Vacation: The Best Things To Do Near Windsor Hills
Windsor Hills boasts convenience to all of Orlando's best-known parks, as well as many attractions you may not have heard of, and activities you may not have considered.
Find 5 of the best things to do near Windsor Hills below!
1. Give Your Family the Magical Disney Vacation They Deserve
At just 7 minutes from the resort, the number-one thing to do near Windsor Hills should come as no surprise: Disney World!
Every kid dreams of Disney, and with a Windsor Hills rental, you can make your kids' dreams come true.
From Space Mountain to It's a Small World, to Pirates of the Caribbean and Jungle Cruise, Disney World's classic rides still enchant as much as ever.
But Disney isn't one to rest on its laurels; in addition to the classics you'll find plenty of new things to see and do, like Hollywood Studios' Star Wars: Galaxy's Edge and the new Pandora: World of Avatar at Animal Kingdom.
Of course, it's not just kids who love Disney.
The young and young at heart alike can enjoy these parks' wholesome charms, while more intense rides like Tower of Terror, Mission Space, and Rockin' Roller Coaster pack enough of a thrilling wallop to satisfy the biggest adrenaline junkies.
Looking for something more specifically adult-friendly?
The Food and Wine Festival at Disney's Epcot is sure to please the most sophisticated grownup palates.
2. Rediscover SeaWorld
If all you remember about the park is Shamu, it's time to rediscover SeaWorld.
No longer home to its once famous orca shows, SeaWorld has evolved beyond animal tricks into a world leader in marine conservation and education.
Of course, you'll still find plenty of fascinating wildlife, with a variety of shows, exhibits, and interactive encounters starring various denizens of the deep.
Also ripe for rediscovery are SeaWorld's thrill rides.
As well as a world leader in conservation, SeaWorld has become a world leader in thrills, with roller coasters like Kraken, Manta, and Mako now regular fixtures on the annual top-coasters lists.
3. Have a Spot of Fun at Fun Spot
Disney World and SeaWorld are both amazing, but at around a hundred dollars a pop, admission is hardly cheap.
If you're looking for more affordable theme-park fun, however, you don't have to look hard at Windsor Hills.
Located just 6 miles from the resort, Fun Spot America offers theme park thrills at roadside prices.
Here you'll find charming amusement park-style rides like bumper cars and carousels, smaller-scale roller coasters (including Orlando's only wooden coaster, White Lightning), and hair-raising thrill rides like the StarFlyer and SkyCoaster.
You'll also find a midway packed with all your favorite carnival-style games, fried-food stands, and kitschy souvenirs.
4. Go Canoeing on Shingle Creek
Looking for the "real" Florida?
You'll find it at Shingle Creek.
Considered the northernmost headwaters of the Everglades, Shingle Creek is a small waterway lined with cypress and populated by a host of wildlife, from birds, to mammals big and small, to Florida's famous alligators.
It's mere minutes from Windsor Hills, but seemingly millions of years from the modern convenience of the community.
The best way to see Shingle Creek is by canoe or kayak, which you can rent from the Shingle Creek Paddling Center for a unique, affordable day of family fun.
5. Have an Airboat Adventure
Does canoeing or kayaking sound a little slow-paced for your liking?
There's another way to find the real Florida that's just as thrilling as any rollercoaster.
An airboat is one of the most uniquely Floridian ways to get around.
And in one of the most Uniquely Floridian habitats, the wetlands, it's the only way!
The wetlands of Kissimmee are vast prairies of water and sawgrass, where the water is too deep for cars, but too shallow for boats.
Well, most boats.
With an airboat, you can traverse the wetlands effortlessly, and without causing harm to plant- and wildlife.
And you can have a whole lot of fun while you do it!
You'll find scads of airboat tour operators near Windsor Hills, where for an average of around 50 dollars a ticket, you can have one of the most unique vacation adventures of your life!
Book Your Vacation Home Rental In Windsor Hills Near Orlando's Best Parks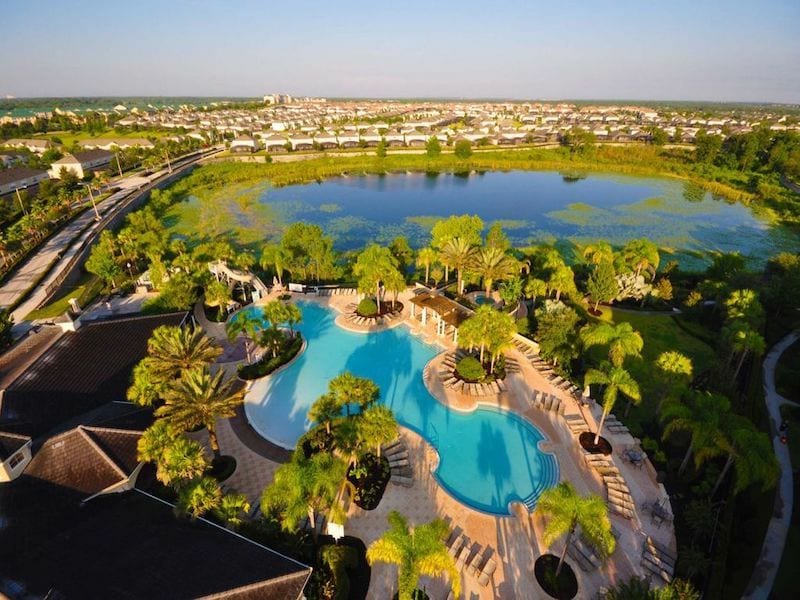 Windsor Hills is ideally located for vacations to Walt Disney World, Universal Studios, SeaWorld, and all other major Orlando attractions.
So pick a park – any park!
See All Vacation Rentals Near Orlando FL
Windsor Hills Vacation Rentals near Disney World
At just 7 minutes (2.6 mi) from the park, our selection of Windsor Hills Resort vacation rentals are some of the closest to Disney in Kissimmee, FL.
If you want to stay just minutes from the magic, Windsor Hills is the place for you!
See All Orlando Vacation Home Rentals Near Disney
Windsor Hills Vacation Rentals near Universal Studios
Planning a trip to Orlando's premier thrill park?
Universal Studios has been thrilling tourists with high-tech rides and behind-the-scenes movie magic for more than 30 years.
If you want to "ride the movies," Windsor Hills lets you stay just 24 minutes from the park.
See All Vacation Home Rentals Near Universal Studio Orlando
Windsor Hills Vacation Rentals near SeaWorld
SeaWorld is fun for animal lovers and thrill seekers alike.
Here you can have unforgettable wildlife encounters in between riding some of the top-ranked roller coasters in the country, including Manta, Kraken, and SeaWorld's newest coaster, Mako.
Windsor Hills is just 19 minutes from SeaWorld, as well as its sister parks, Aquatica and Discovery Cove.
See All Vacation Rentals Near Seaworld Orlando
See Other Vacation Homes Besides Windsor Hills Rentals
Curious what you'll find at other rental resorts in Orlando?
ILoveVH has handpicked the best communities so you can have the best vacation ever.
Check out just a few below!
See All The Resorts Rentals Orlando Florida
1. Reunion Resort
Reunion Resort is one of Orlando's most exclusive communities, and one of its most exclusive places to rent a vacation home.
Here you can rub elbows with golf pros and other celebrities, with a multi-million-dollar home overlooking premier Orlando golf courses.
But extravagant mansions aren't all you'll find at Reunion.
With luxury condos and townhomes in a range of sizes and styles, this resort is accessible to vacationers of most means.
See All Reunion Resort Rentals
2. Champions Gate
Champions Gate is another premier Orlando golf community where short-term-rental-friendly housing lets you stay where you play.
The famous National and International courses at Champions Gate offer hours of golfing fun for players of all abilities.
And with easy access to Disney, you're just a chip shot from the most magical place on earth.
See All Champions Gate Rentals
3. Paradise Palms
Paradise Palms is your tropical getaway in Orlando.
Here you'll find a paradise of great vacation rentals in a lush tropical setting complete with a palm tree-ringed, lagoon-style pool and waterfall-veiled grotto.
And yet, despite its exotic setting, this resort is just minutes from parks and attractions.
See All Paradise Palms Resort Vacation Rentals
4. Vista Cay
Want to save on your stay?
Vista Cay offers low-cost luxury in the form of chic condos and trendy townhomes with lake views.
At Vista Cay, you get more luxury per square foot in your home, and with Disney next door, more magic per mile on your commute.
See All Vista Cay Rental
Rent Your Vacation Home By Type
With ILoveVH, you can stay your way in the type of home that best suits your needs.
From condos to villas, from from private pools to pet-friendly properties, ILoveVH has the selection you need to customize your vacation lodging experience.
Find your perfect property type below.
Sensible Yet Spacious Luxury
See All Orlando Vacation Condo Rentals
See All Orlando Townhouse Vacation Rentals
Deluxe Vacation Homes
See All Orlando Vacation Home Rentals With Private Pool
See All Orlando Vacation Villa Rentals
See All Luxury Vacation Rentals Orlando Florida
Specialty Homes
See All Orlando Beach Vacation Rentals
See All Orlando Pet Friendly Vacation Rentals
Rent Your Vacation Home By Amount Of Bedrooms
Want a faster way to search?
Search by number of bedrooms to filter out any sleeping arrangements that won't work for your needs.
1 Bedroom Vacation Rentals In Orlando FL
2 Bedroom Vacation Rentals In Orlando FL
3 Bedroom Vacation Rentals In Orlando
4 Bedroom Vacation Rentals In Orlando
5 Bedroom Vacation Rentals In Orlando
6 Bedroom Vacation Rentals In Orlando Florida
7 Bedroom Vacation Rentals In Orlando
8 Bedroom Vacation Rentals In Orlando
9 Bedroom Vacation Rentals In Orlando
10 Bedroom Vacation Rentals In Orlando Florida
12 Bedroom Vacation Rentals In Orlando Florida
14 Bedroom Vacation Rentals In Orlando Florida
See All Vacation Homes For Rent In Orlando, FL!
Your dream home isn't always what you dreamed.
Head to our main inventory to see our full handpicked selection of homes.
Your real dream home could be waiting there now!
The Best Of Orlando Vacation Rentals
See The Best Windsor Hills Vacation Rental Home Rentals And Book Now!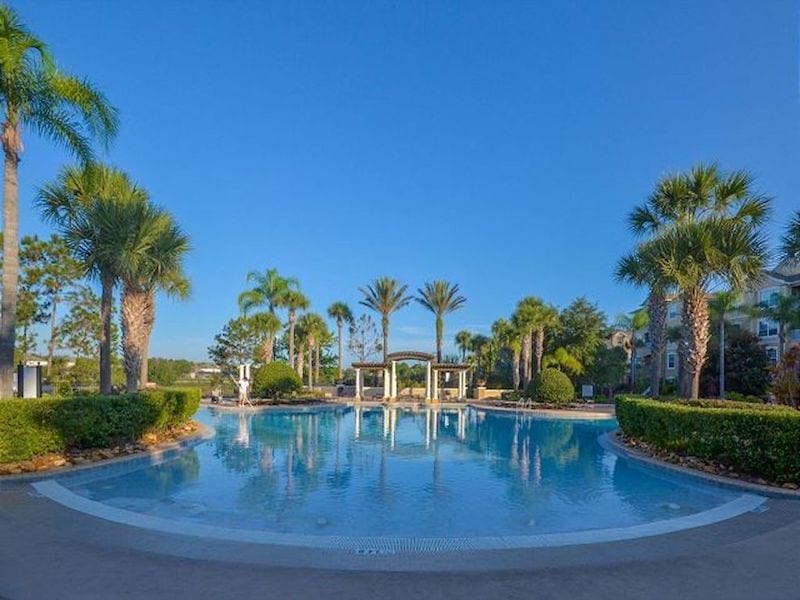 S0 to review, if you want to stay close to Disney on your Orlando vacation, it doesn't get much closer than Windsor Hills.
Count on ILoveVH to help you get the best deal on a Windsor Hills Resort vacation rental and book today!