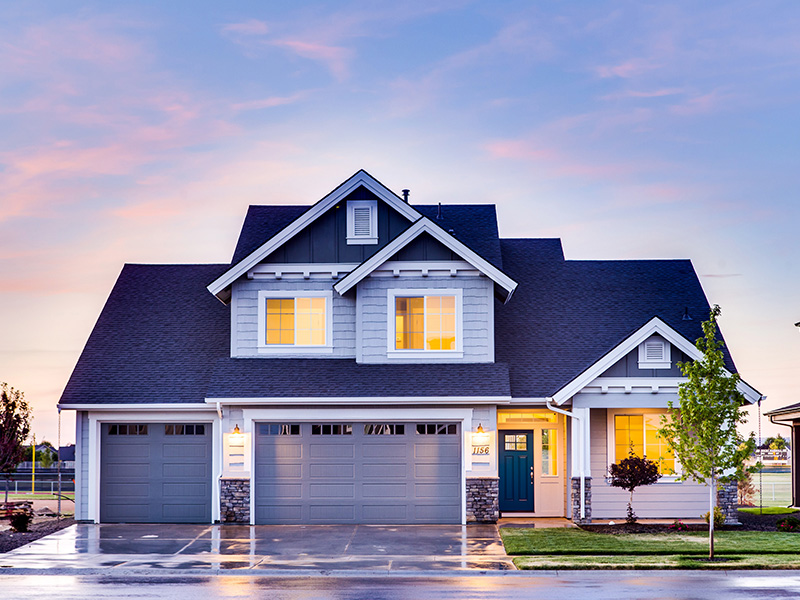 Rental Resorts In Orlando Florida: Property Management for the Best Vacation Resorts in Orlando FL!
At ilovevh, we don't just manage standalone vacation homes. We offer management services on homes and condos in Orlando, Florida's best vacation rental resorts! With high-end homes by America's most trusted builders, luxury amenities like resort-style pools and lazy rivers, and prime locations near Orlando's top attractions, these resorts make your guests' accommodations as magical as their destinations. And with property management by ilovevh, you can maximize the magic of their stay! So, if you're ready to step up your hosting game and give your guests the best vacation ever, ask iloveh about property management for your vacation rental resort home today!
Get The Best Vacation Resort Rentals In Orlando Florida!
ilovevh is your source for vacation rentals in Orlando's premier vacation resorts.
Our handpicked lineup of communities are packed with five-star amenities and located near Orlando's best theme parks and attractions.
Meet our all-star lineup of communities below to find the best home for your needs!
Champions Gate Resort
Looking for a place where you can get away from it all?
Champions Gate is just 7 miles from Disney World, but worlds away from the crowds.
Here you'll find luxury single-family homes in an upscale community, in one of Central Florida's most idyllic settings – and all just minutes from the magic.
But Champions Gate's defining feature, or make that features, are its twin Greg Norman-designed championship golf courses, the National and International.
These two top-ranked courses offer fun for golfers of all abilities, and challenges for even the most seasoned players.
Both courses are beautiful, and make a great back backdrop for your vacation rental.
Find the best deals on the best views at Champions Gate today with ilovevh!
Solara Resort
Solara Resort is Orlando's premier vacation community for sun-soaked amenities.
Here you'll find everything from a zero-entry pool, to an interactive splash pad and waterslides for the kids, to basketball and volleyball courts, to a full-size soccer field.
And we haven't even gotten to Solara's most sun-sational amenity of all.
With the state-of-the-art FlowRider surf simulator, Solara Resort brings the surf to Central Florida.
Whether you're still a little wet behind the ears, or you're a salty dog who's surfed all your life, the FlowRider surf simulator lets you set the surf anywhere between glassy and nasty and hang ten until you can't hang any longer.
Of course, Solara offers more than just fun-in-the-sun amenities.
From 3-bedroom condos to single-family homes with up to 9 bedrooms, you'll find plenty of shade and ac inside Solara's diverse selection of rentals.
And while you could easily spend the vacation of a lifetime enjoying nothing but the resort, at just 12 minutes from the Walt Disney World Resort, Solara is ideally located for your Disney dream vacation.
Storey Lake
Looking for an enchanted place to stay on your Disney Vacation?
At Storey Lake, you'll find lake-view homes and townhouses in a storybook setting just minutes from the magic.
As one of Orlando's newest vacation communities, Storey Lake's new-construction homes are noted for their eco-friendly features, such as solar paneling, green appliances, and more.
But these groundbreaking homes won't break the bank.
Because thanks to their energy-efficient features, owners get to save on utility costs – savings which gets passed on to you when you rent at Storey Lake.
As well as practical perks like affordability and convenience to Disney, Storey Lake boasts a range of fun things to do on premises.
Keep the magic alive when you get back to your rental with world-class amenities like:
canoe and kayak rentals
fishing pier with canoe launch
lakefront sand beach
heated grand pool
private cabanas
dueling water slides
lazy river
swim-up bar
mini golf
fitness center
playground
sports courts
and more!
Vista Cay
A family vacation at Disney World doesn't come cheap.
But with ilovevh, you can save on your stay.
Get more bang for your vacation buck, and more luxury per square foot, with our selection of sensibly sized and priced Vista Cay condos and townhomes.
Warning: these homes contain highly concentrated levels of luxury.
Enjoy all the comforts of home, including fully equipped kitchens, updated appliances and cabinets, high-end finishes, oversized bedrooms, free Wi-Fi internet, in-suite washers and dryers, and more!
But, this being the most magical place on earth and all, Vista Cay offers plenty of things you won't find at home, too.
From the resort-style pool with poolside bar, to the state-of-the-art arcade, to the luxury movie theater, basketball court, BBQ pits, picnic tables, and more, your family won't know where the theme parks end and your resort begins.
Windsor At Westside
Want to rule over your own magic kingdom during your stay in Orlando?
At Windsor at Westside, you can live like royalty in a home, and community, fit for a king.
Choose from 4-5-bedroom townhomes and 5-9-bedroom single-family homes, packed with luxury amenities like fully equipped kitchens with updated appliances, private screened-in pools and splash pads, themed bedrooms, game rooms, and even movie theaters.
And what kingdom would be complete without its fortifications?
At Windsor at Westside, you'll enjoy the security and peace of mind of a gated, guarded entrance, "Ring" doorbell cameras, private garages, and more!
Reunion Resort
When only the best will do for your Orlando, Florida vacation, let ilovevh introduce you to our premium selection of vacation home and condo rentals at Reunion Resort.
Reunion is Central Florida's most exclusive resort community.
Here, 5-star amenities, extravagant mansions, and their celebrity owners mingle alongside 3 of Florida's best golf courses, the Legacy, Independence, and Tradition.
But you don't have to live at Reunion to enjoy this incredible community, and you certainly don't have to be a celebrity.
With 14 neighborhoods and a range of homes to choose from, Reunion is accessible to renters of all backgrounds.
And of course, with ilovevh, you'll always get the best rates, no matter what home you choose.
As well as world-class golf, Reunion Resort boasts a range of luxury amenities, including 6 restaurants, 10 swimming pools, a water park, playgrounds, tennis courts, a fitness center, and much more.
And at just 10 minutes from the Magic Kingdom, it's ideally located for your Disney dream vacation.
There's even a free shuttle to the park!
Windsor Hills
Windsor Hills boasts new-construction vacation rentals near the Walt Disney World Resort.
Choose from a range of homes, from single-family houses, to condos and townhomes, complete with fully equipped kitchens, updated appliances, and modern open layouts.
You'll also have your pick of enchanted upgrades like Disney-themed décor, game rooms, and more.
At just 6 minutes from Walt Disney World, Windsor Hills is ideally located for your family vacation to the happiest place on earth.
However, you don't necessarily have to go to Disney World to have a great vacation at Windsor Hills.
Because despite its prime location, Windsor Hills also offers no end of fun things to do right inside the community.
Your family will fall in love with luxury amenities like:
double-Olympic-size swimming pool
water park complete with corkscrew slides and splash zone
tennis courts
volleyball courts
putting and chipping green
ping pong
48-seat movie theater
and more!
Solterra Resort
Solterra Resort is ideally located for quick access to all of Orlando's main theme parks, including Disney World (13 minutes), SeaWorld (20 minutes), and Universal Studios (23 minutes).
You'll also find convenience to lesser-known attractions like Gatorland, Fun Spot America, Old Town, and more.
Bundle your favorite Orlando parks into the ultimate custom vacation!
Solterra also lets you customize your stay.
Choose from several unique neighborhoods, and 4 trusted builders offering an array of luxury floorplans.
You'll also have your choice of optional in-home amenities like themed bedrooms, private movie theaters, and more.
However, no matter what type of rental you choose, you'll find all Solterra homes come standard with fully equipped kitchens, updated finishes and appliances, oversized beds, and thoughtful attention to detail.
Windsor Palms
At Windsor Palms, you'll find a wide range of homes just 5 miles from Disney World.
From chic condos perfect for a romantic getaway, to roomy townhomes and houses ideal for your family vacation, Windsor Palms lets you stay your way just minutes from the magic.
Also located nearby are tons of great shopping and dining options, and many amusement-style attractions that are small in scale but big on charm.
And yet Windsor Palms isn't content to rest on its prime-location laurels.
This resort gives you everything you need to have the vacation of a lifetime without every stepping foot outside the gates.
Amenities include:
sundry shop
fitness center
shuttle service
visitor information center
resort-style pool
Oasis Tiki Bar
sports courts
playgrounds
shuttle service to the parks
and more!
Paradise Palms
Looking to really get away from it all on your Orlando vacation?
Paradise Palms offers pure tropical escapism in the heart of Central Florida.
Here you'll find the resort lifestyle of your dreams, with chic homes and townhomes and a range luxury amenities.
Your paradise awaits with a zero-entry lagoon-style pool complete with waterfall, grotto, and swaying palm trees.
Highlands Reserve
Highlands Reserve is just 15 minutes from Disney, yet worlds away from the busy tourist hotspots.
Located in the highlands of idyllic Davenport, Highlands Reserve lets you enjoy a unique backdrop of rolling hills in notoriously flat Florida.
The resort is ideally located for shopping, dining, and quick access to attractions.
You'll also find everything you need for everyday living in the community, such as a gated, guarded entrance, high-speed internet, and modern open-plan homes with updated finishes.
And of course, you'll find fun amenities like:
heated community pool
championship golf course
onsite restaurant
playgrounds
tennis courts
and more!
Bears Den
Surrounding the scenic 17th and 18th holes of Reunion's Tradition golf course, the Bear's Den at Reunion is one of most exclusive enclaves, in one of the most exclusive resorts, in Orlando.
Bear's Den boasts custom single-family homes with options for between 4 and 8 bedrooms.
Homes feature stunning views of the renovated 17th and 18th holes outside, while inside you'll find fully equipped kitchens with high-end finishes, formal dining areas, oversized suites, and meticulous attention to detail.
And of course, Bear's Den rentals come with access to all of Reunion's world-class amenities.
Paradiso Grande
Paradiso Grande is soon to be Orlando's premier vacation resort, with a prime location on International Drive, as well as some of the only single-family homes available to rent short-term in Orlando.
Here you'll find an upscale, gated-community lifestyle in the middle of the attraction action.
Enjoy walkable access to SeaWorld, the Orange County Convention Center, and all the charms of I-Drive, from Icon Park, to Fun Spot, to Ripley's Believe it or Not Museum.
Moreover, Paradiso Grande will be located directly between Disney World and Universal Studios, giving you equal convenience to Orlando's two most popular parks.
Encore
Another premier development at Reunion Resort, Encore is one of Orlando's newest and most exclusive vacation rental destinations.
Encore boasts stunning private-pool homes just 10 minutes from the Walt Disney World Resort.
Other standard features include fully equipped kitchens, updated cabinets and appliances, high-speed internet, and more.
Additionally, all Encore vacation rentals come with access to Reunion's full line of luxury amenities, including 3 signature golf courses, an 18-hole putting course, 10 community pools, a state-of-the-art fitness center, miles of walking trails, and the stunning Bear's Den Club, a massive Mediterranean-style clubhouse ideal for weddings and other events.
Outside the community, you'll find a wealth of nearby shopping, dining, and entertainment options, including Fun Spot America, Old Town Orlando, and America's largest outdoor mall, the Loop.
Windsor Island
Windsor Island is a premier new vacation resort community with luxury rentals just 8 miles from Disney's gates.
This resort offers high-end homes in a range of styles, with options for up to 10 bedrooms.
But no matter what you choose, you'll find all homes come with standard luxury features like fully equipped kitchens, top-of-the-line finishes and materials, oversized master suites, and modern open design.
As the newest addition to the Windsor line of Central Florida communities, Windsor Island retains many of its sister resorts' luxury floor plans, with high-end townhomes, single-family homes, and villas, while improving on their amenities packages.
New and improved amenities at Windsor Island include a 30%-larger heated pool, 50%-longer lazy river, and a 60%-larger sun deck, as well as dueling water slides, kid's splash zone, putt putt golf, sports courts, parks and playgrounds, walking trails, and much more.
Why Count On ilovevh For Orlando Florida Resort Rentals?
1. Handpicked Resorts
As Orlando's premier vacation home management company, we've handpicked the best vacation resorts so you can book with confidence.
Our all-star lineup of resorts feature homes by America's most trusted builders, and locations near Orlando's most popular parks.
And with generous theme park-worthy amenities all their own, these communities are virtually attractions in and of themselves.
2. Prices You Can Manage
Investing in a vacation rental can be pricey, but with ilovevh, managing it doesn't have to be.
As Orlando's preferred short-term property management company, ilovevh, brings you unmatched quality for unmatched value.
Use your savings to grow your investment, or simply put it back in your pocket. With ilovevh,, more savings means more freedom!
3. Unsurpassed Guest Support
At ilovevh, we don't just take care of your property. We take care of your guests!
With the help of our extended network of local industry professionals, we offer 24/7 support for your guests.
From changing filters to tightening fixtures to replacing batteries, it's all just a phone call away with ilovevh!
The Best Deals on Vacation Resort Rental Property Management in Orlando
ilovevh is your source for the best vacation resort rental property management at the best deals.
No matter what resort, or what type of home, you invest in, with great low rates from ilovevh, you can invest with confidence.
Vacation Homes Near Orlando
Orlando is America's premier vacation home investment destination.
As Orlando's premier vacation home management team, ilovevh serves the entire Greater Orlando Area.
Therefore, wherever your investment takes you in Orlando,ilovevhwill be there to help you succeed.
Near Orlando
vacation rentals near Orlando FL
Near the Parks
Orlando vacation home rentals near Disney
vacation home rentals near Universal Studios Orlando
vacation rentals near SeaWorld Orlando
Near Other Points of Interest
vacation rentals in Orlando near airport
vacation rentals near Orange County Convention Center Orlando
All Home Types For Your Needs!
There's no one-size-fits-all way to vacation in Orlando.
So why should there be a one-size-fits-all way to stay?
With a vacation home rental from ilovevh, you can stay your way!
Sensible Yet Spacious Luxury
Orlando vacation condo rentals
Orlando townhouse vacation rentals
Deluxe Vacation Homes
Orlando vacation home rentals with private pool
luxury vacation rentals Orlando Florida
Orlando vacation villa rentals
Specialty Homes
Orlando beach vacation rentals
Orlando pet friendly vacation rentals
Rent Your Vacation Home By Amount Of Bedrooms
Whether you're planning to relax and rejuvenate, or to seize every day of your vacation, finding the right sleeping arrangement is key.
And with ilovevh, it's easy!
From 1-room condos to 14-bedroom estate homes, filter your search by amount of bedrooms to find the best Orlando, Florida vacation resort rentals for your best night's sleep.
The Best Concierge Services In Orlando!
A vacation rental offers the ultimate in luxury lodging.
But if you want to take your vacation luxury to the next level, ilovevh can help.
Calling on our network of specialized industry partners, ilovevh brings you a full suite of custom concierge services that can help you live like royalty on your Orlando vacation.
From housekeeping to pool heating, to grocery delivery, and even private chefs, whatever you need to have the vacation of a lifetime, we make it possible!
Book Your Rental in the Best Orlando Florida Resorts Today!
So, if you're ready to have the best vacation ever, ilovevh has your key to the best vacation rental resorts in Orlando.
At our handpicked lineup of resorts, you'll find all-inclusive community living with a magical vacation twist.
And with ilovevh, you'll find it for a great price.
Book you home today!