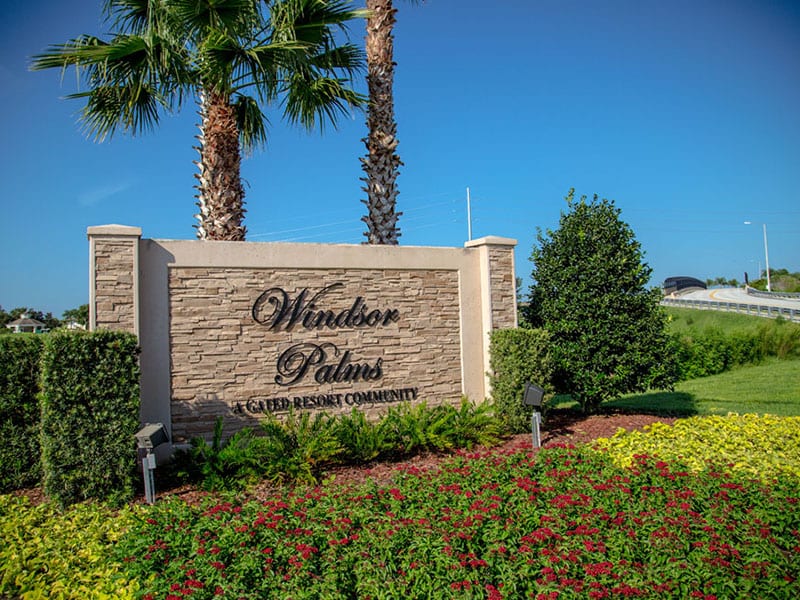 Windsor Palms Vacation Rentals: Enjoy Your Vacation for the Best Deal
Planning a romantic getaway in Orlando? How about a Disney vacation for the whole family? Whatever your vacation plans, Windsor Palms Resort in Kissimmee, FL has a vacation rental to meet your needs.
From chic condos and townhomes, to spacious single-family homes, Windsor Palms brings you a range of rentals that let you stay your way. And ILoveVH brings them to you for less. Our handpicked selection of vacation homes for rent at Windsor Palms Resort, Kissimmee, Florida, let you stay just minutes from the excitement of Orlando parks and attractions, in a resort that feels worlds like you're miles from everything, and a rental that feels like home.
Why Rent A Vacation Home In Windsor Palms?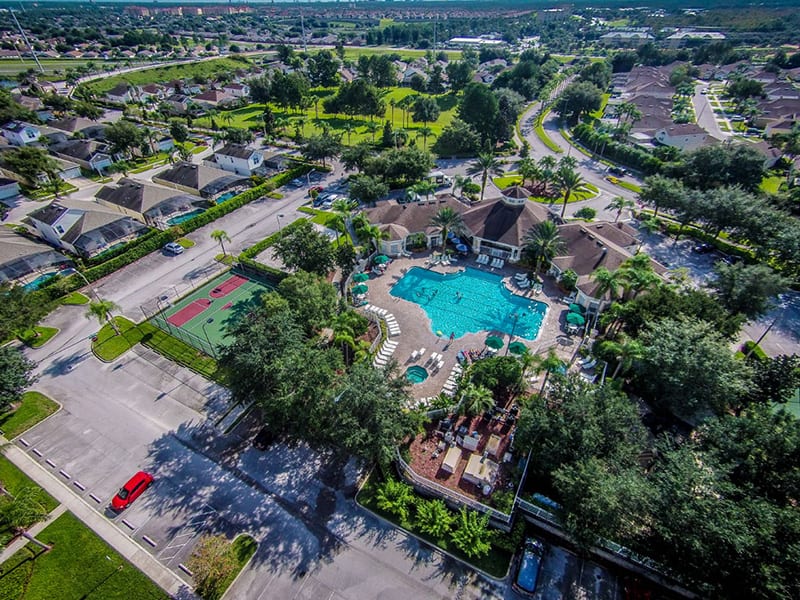 With high-end townhouses and single-family homes, 5-star amenities, and a prime location, Windsor Palms lets you get away from it all and have it all in easy reach at the same time.
Scroll down to discover why you should rent a vacation home at Windsor Palms Resort, Kissimmee, Florida.
1. Primed for the Parks
Planning to visit one of Orlando's famous theme parks?
With a prime central location in Kissimmee, Florida, our Windsor Palms vacation rentals are primed for the parks.
Here you'll find quick access to all of Orlando's top theme parks, including Disney World (8 minutes), Universal Studios (23 minutes), and SeaWorld (21 minutes), plus convenience to a wealth of charming amusement parks like Fun Spot America and Old Town.
Because your theme park vacation should be spent on your rides, not in your ride.
So leave the road for the road trips, and get more mileage out of your vacation fun at Windsor Palms!
2. Close to Excellent Shopping, Dining, and Entertainment Complexes
As well as the parks, Windsor Palms is just minutes from tons of great shopping and dining.
In fact, you'll find quite a few places nearby where you can do both.
The Loop, Florida's largest outdoor mall, features world-class shopping and dining in a strollable setting full of fresh air and sunshine.
Meanwhile, Disney Springs combines the magic of Disney with high-end food, fashion, and gifts for an outing both kids and adults will love.
Also nearby is Old Town.
Part amusement park, part shopping and dining complex, and all fun, Old Town is a favorite spot for tourists and locals alike.
3. Luxury Shared Amenities
While our Windsor Palms vacation rentals are just minutes from the parks, and ideally located for great shopping, dining, and entertainment, you'll find everything you need to have an amazing vacation right inside the resort.
All guests of Windsor Palms Resort enjoy full access to the Windsor Palms clubhouse, where they'll find a 5-star amenity center with something for everyone.
Luxury shared amenities include:
resort-style pool
sports courts
family arcade
cinema
state-of-the-art gym
Oasis Tiki Bar
playgrounds
and more!
In short, whatever you're into, you'll find hours of entertainment just steps from your door, and included in the cost of your rental.
4. High-End New-Construction Homes
With its stacked amenity center full of theme park-worthy attractions, Windsor Palms may seem like a tourist attraction at first glance.
But on closer inspection, you'll find this is a real, fully functioning gated community, with real, fully modern homes.
Windsor Palms boasts a range of new-construction vacation homes, from condos to townhomes to villas, with contemporary design and materials.
Whatever type of home works best for your needs, you'll find luxury features like fully equipped kitchens, "green" appliances, integrated living spaces, oversized bedrooms, and more, standard in every home.
And with ILoveVH, you'll find it all for a great deal!
5. Magical Private Amenities
In addition to luxury features that come standard in every home, you'll find an array of (optional) magical private amenities to enhance the enchantment of your booking.
Give your family a truly immersive vacation experience with upgrades like private pools and spas, game rooms where old-school entertainment meets high-tech gaming, home movie theaters with big-screen projection setups, and themed bedrooms that let your kids live out the magic of their favorite movies.
In short, at Windsor Palms you can make your vacation accommodations every bit as magical as your destination, so that whether you're at home or the parks, the magic spell is never broken.
Make The Most Of Your Vacation: The Best Things To Do Near Windsor Palms
Our Windsor Palms rentals boast a prime Kissimmee, Florida location with convenience to Orlando's top theme parks.
But that's not all you'll find near this amazing resort.
Read on to find out 5 of the best things to do near Windsor Palms.
1. Make Your Kids' Dreams Come True at Disney World
Have your kids been dreaming of a Disney vacation?
You can make their dreams come true when you rent a vacation home at Windsor Palms Resort in Kissimmee, Florida.
At Windsor Palms, you can stay just 5 miles from the Walt Disney World Resort, for less time on the road and more time on the rides.
Relive classics from your own childhood like Space Mountain, Pirates of the Caribbean, and Tower of Terror.
There are also plenty of new things to see and do at brand-new themed phases like Pandora: World of Avatar, Toy Story World, and Star Wars: Galaxy's Edge.
2. Ascend the Ordinary in a Hot-Air Balloon
Disney World is a no-doubt magical, if somewhat cliché, way to have fun in Orlando.
But if you want to transcend the ordinary on your next Orlando vacation, all you need is a balloon.
Okay, so a really big balloon.
Near Windsor Palms, you'll find no shortage of hot-air-balloon operations.
Get to bed early, because takeoff is at sunrise!
Your family will love the thrill of rising hundreds of feet into the air with nothing more than a gondola, a balloon, and a little fire.
They'll also love the opportunity to see Central Florida from a totally new vantage, as Kissimmee's prairies, wetlands, lakes, pastures, and orange groves roll away for miles in all directions.
3. Take Your Family Air-Boating
Want another unique way to see Central Florida?
Much of Kissimmee consists of natural wetlands, where hundreds of square miles of water and grass come together in one of the most authentically Florida landscapes there is.
And air-boating is the most authentically Florida way to explore them.
In fact, it's the only way!
An airboat lets you glide effortlessly over both water and land, making it the only means of conveyance suited to these hybrid habitats.
While the balloons fly at sunrise, sunset makes an ideal time for your airboat ride, when heaven and earth bleed together in a wash of red, orange, pink, and purple hues.
4. Discover the Charms of Fun Spot America
Want the theme park experience without the theme park price?
It's no secret; the parks are expensive – especially with the whole family in tow.
But when you rent one of our Windsor Palms Resort vacation homes, you'll enjoy access to one of Kissimmee, Florida's best attractions, and one of the most underrated gems of the Orlando tourism scene.
At Fun Spot America, you'll discover amusement park charms that evoke the nostalgia of Coney Island.
From bumper cars to carousels, to a midway full of old-school games, to Orlando's only wooden roller coaster, White Lightning, Fun Spot may not have state-of-the-art attractions of the big parks, but it's got character to spare.
But it's not all charm and nostalgia at Fun Spot.
From the StarFlyer to the SkyCoaster, to the Fun Spot Slingshot, you'll find plenty of death-defying thrills too.
And best of all, you'll find it all for about a quarter of the price of the major theme parks.
5. Go Shopping
Your family vacation is your chance to treat your kids to something special.
But that doesn't mean you can't treat yourself, too.
Near Windsor Palms you'll find tons of great places to indulge in a little retail therapy.
Whether it's the Loop, Florida's largest outdoor mall, Old Town, a pedestrian-friendly shopping, dining, and entertainment complex, or Disney Springs, where the magic of Disney meets the magic of retail, you're sure to find something special for that special someone.
Especially if that special someone is you!
Book Your Vacation Home Rental In Windsor Palms Near Orlando's Best Parks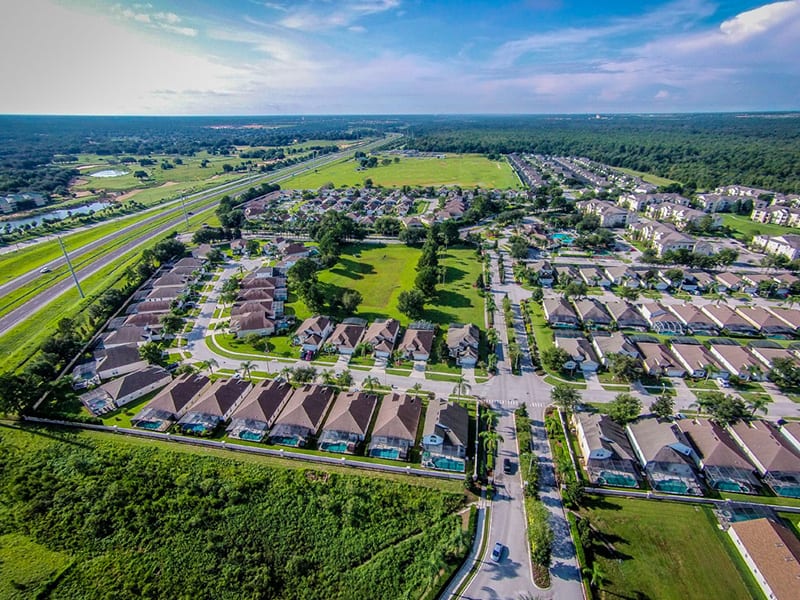 Our inventory of Windsor Palms Resort Kissimmee vacation home rentals are near Orlando, Florida's best theme parks.
Add any of one of these destinations to your itinerary for a vacation your family will never forget:
See All Vacation Rentals Near Orlando FL
Windsor Palms Vacation Rentals near Disney World
Windsor Palms is only 8 minutes from Disney.
That's 8 minutes from the magic of Cinderella's castle, the charm of the Jungle Cruise, and the thrill of Space Mountain!
See All Orlando Vacation Home Rentals Near Disney
Windsor Palms Vacation Rentals near Universal Studios
Disney is cute, but if you want more awe than aww, Universal is where you want to be.
Located just 23 minutes from Windsor Palms, Universal Orlando Resort offers a universe of thrills just up the road.
Face your fears on Dr. Doom's Fearfall, test your might on the Incredible Hulk Coaster, or take on King Kong on Skull Island: Reign of Kong.
See All Vacation Home Rentals Near Universal Studio Orlando
Windsor Palms Vacation Rentals near SeaWorld
If you're looking for high-seas adventure, you don't have to cross an ocean.
From Windsor Palms, it's just 21 minutes away at SeaWorld Orlando.
See All Vacation Rentals Near Seaworld Orlando
See Other Vacation Homes Besides Windsor Palms Rentals
With ILoveVH, you don't just get a vacation rental.
You get a whole vacation community, complete with secure gated entrances, planned events, and free 5-star resort amenities.
Take a sneak peek at a few of our handpicked resorts below.
See All The Resorts Rentals Orlando Florida
1. Windsor Hills
From the Windsor line of Central Florida vacation communities comes Windsor Hills, an upscale gated community with condos, townhomes, and single-family homes, and a full range of 5-star amenities, including a jaw-dropping water park right on site.
Impressive, yes, but then, with the Walt Disney World Resort just 6 minutes away, they've got to be to keep guests in their restaurants, bars, and cabanas.
See All Windsor Hills Rentals
2. Vista Cay
Nestled on the shores of gorgeous Lake Cay, Vista Cay offers a tranquil escape just minutes from Disney and other attractions.
And with sensible yet spacious condos and townhomes, it's perfect for singles, couples, or small families looking to save a buck.
See All Vista Cay Rental
2. Solara Resort
Want a resort where the vacation action never stops?
Solara boasts active amenities that keep your blood pumping, like basketball, tennis, and volleyball courts, a full soccer field, state-of-the-art fitness center, aerobics studio, and the incredible FlowRider surf simulator.
Plus, it's convenient to all major attractions and points of interest.
See All Solara Vacation Homes
3. Paradise Palms
Always wanted to take a vacation to the tropics?
Well, Orlando may only be the subtropics, but at Paradise Palms, you'll find a pretty convincing tropical-island getaway that is neither an island nor strictly tropical.
You'll also find Disney, Universal Studios, and SeaWorld all just a short drive away.
See All Paradise Palms Resort Vacation Rentals
4. Solterra Resort
At Solterra, you can stay your way.
Choose from a range of luxury floorplans, renowned builders, and distinct neighborhoods for a vacation as unique as your needs.
See All Solterra Resort Rentals
Rent Your Vacation Home By Type
Windsor Palms Resort in Kissimmee, FL offers a wide variety of vacation home rentals, with a range of luxury amenities, to choose from.
Explore some of our most popular Windsor Palms home types below!
Sensible Yet Spacious Luxury
See All Orlando Vacation Condo Rentals
See All Orlando Townhouse Vacation Rentals
Deluxe Vacation Homes
See All Orlando Vacation Home Rentals With Private Pool
See All Orlando Vacation Villa Rentals
See All Luxury Vacation Rentals Orlando Florida
Specialty Homes
See All Orlando Beach Vacation Rentals
See All Orlando Pet Friendly Vacation Rentals
Rent Your Vacation Home By Amount Of Bedrooms
Before every good day of vacation comes a good night of sleep.
Seize every day of your Orlando vacation by seizing every night.
Search by amount of bedrooms today!
1 Bedroom Vacation Rentals In Orlando FL
2 Bedroom Vacation Rentals In Orlando FL
3 Bedroom Vacation Rentals In Orlando
4 Bedroom Vacation Rentals In Orlando
5 Bedroom Vacation Rentals In Orlando
6 Bedroom Vacation Rentals In Orlando Florida
7 Bedroom Vacation Rentals In Orlando
8 Bedroom Vacation Rentals In Orlando
9 Bedroom Vacation Rentals In Orlando
10 Bedroom Vacation Rentals In Orlando Florida
12 Bedroom Vacation Rentals In Orlando Florida
14 Bedroom Vacation Rentals In Orlando Florida
See All Vacation Homes For Rent In Orlando, FL!
Still haven't found what you're looking for?
Take a detour through our full inventory of homes and see what turns your head.
The Best Of Orlando Vacation Rentals
See The Best Windsor Palms Resort Vacation Home Rentals And Book Now!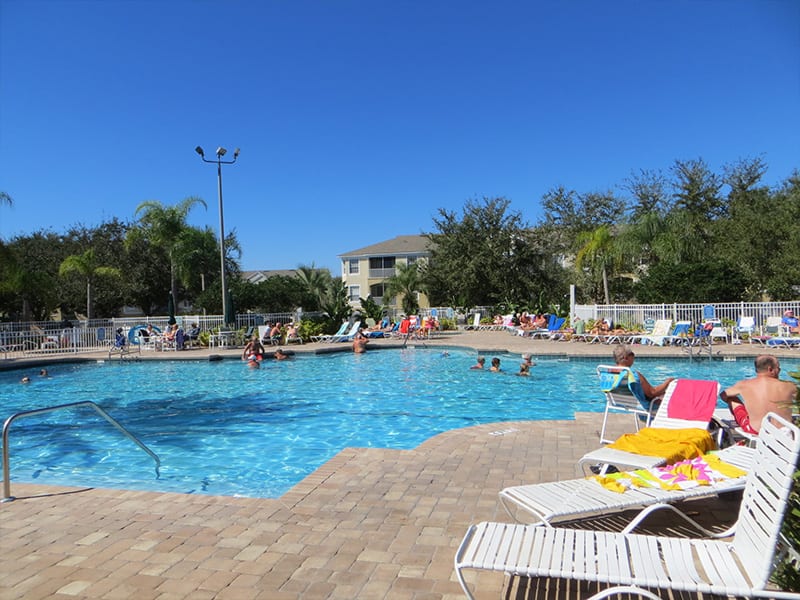 So, if you want to stay in a resort that's just minutes from the excitement of everything, but feels like it's worlds away from anything, Windsor Palms might be for you.
But one thing's for certain: ILoveVH can help you book better and save.