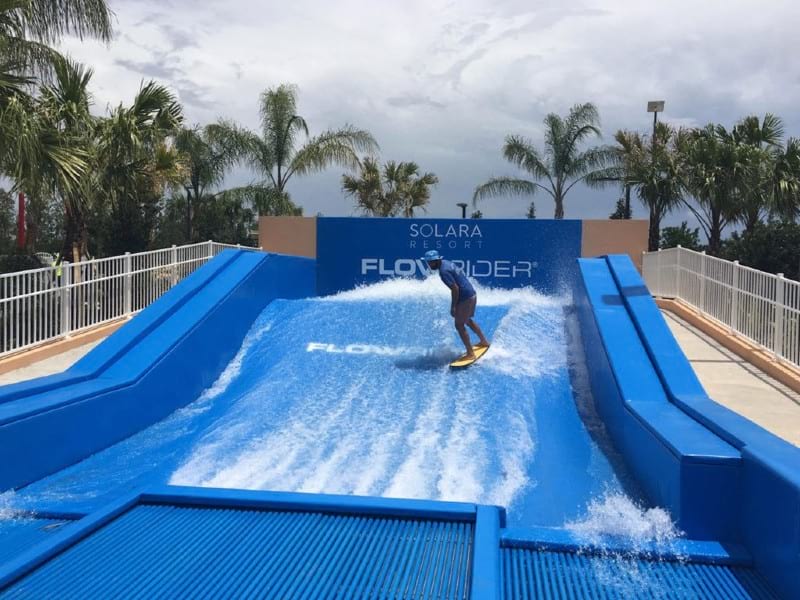 Solara Resort Vacation Home Rentals: Enjoy Your Vacation for the Best Deal
Planning a vacation in sunny Orlando? Need a great place to stay? Solara Resort is your place in the sun. And ILoveVH has your ticket for a great deal. Solara is Orlando's premier resort for sun-kissed, waterrific amenities near the best Orlando parks and attractions.
From a heated resort-style pool with lazy river and water slides, to basketball and volleyball courts, to a full soccer field, to the FlowRider surf simulator, Solara lets you make the most of Florida's famous sunshine. But more than just amenities, Solara also boasts high-end, new-construction homes that let you take vacation luxury to the next level. As Orlando, Florida's premier booking agency, ILoveVH can help you find the best vacation home rentals, at the best deals, in Solara Resort.
Why Rent A Vacation Home In Solara Resort
From sun-kissed amenities to high-end homes, to proximity to the parks, Solara resort has everything you need to have a great Orlando vacation.
Read on to learn our top-five reasons you should rent a vacation home in Solara Resort.
1. Sun-Kissed Waterrific Amenities
With a heated resort-style pool, waterslides, a lazy river, children's splash zone, rentable cabanas, and the incredible Flow-Rider surf simulator, Solara's name is no accident.
This resort truly makes the most of Florida's most valuable asset – sunshine!
Want to make even more of Solara's waterrific amenities?
With volleyball and basketball courts, a full soccer field, and a state-of-the-art fitness center, you can work up a sweat first and make your dip all the more refreshing.
2. Proximity to Orlando's Famous Parks
When booking a vacation home, one of the most important criteria is proximity to your destination.
But no matter where your Orlando vacation takes you, you can't go wrong booking your home at Solara Resort.
Solara is centrally located for access to all of Orlando's most popular attractions, including Disney World, Universal Studios, and SeaWorld.
But unlike other resorts near the tourist hotspots, Solara doesn't have a touristy feel.
With lake and conservation-area views, and a cloistered, quiet atmosphere, Solara lets you get away from it all and have it all at your disposal.
3. High-End Homes
At Solara Resort, you'll find vacation home rentals just minutes from Orlando's most famous parks and attractions.
But these are no tourist traps.
Solara rentals are upscale homes by high-end builders, with everything you'd expect from a new-construction home, and more than a few surprises.
Every home comes standard with all the creature comforts, including open floor plans, fully equipped kitchens, stainless appliances, luxury finishes, oversized bedrooms and beds, high-speed Wi-Fi and cable tv.
4. Luxury At-Home Amenities
As well as all the creature comforts, many of our Solara Resort rentals come with luxury features you might not find at home.
You'll have your pick of a variety of enchanted enhancements that let you maximize the magic of your stay, from private pools and spas, to in-home movie theaters, to state-of-the-art game rooms.
Many homes even feature elaborate themed bedrooms inspired by beloved movies, from Marvel's Avengers, to Minions, to Harry Potter, Star Wars, and Finding Nemo.
Shared bedding configurations let your kids share in the magic or their favorite fictional worlds, and leave them wondering where the parks end and your rental begins.
5. High Safety
A vacation in Orlando promises non-stop fun for the whole family.
But at the crowded, low-security hotels they can promise non-stop worry for parents.
Don't waste your vacation worrying.
Book a vacation home rental at Solara Resort, where the security of a gated entrance, 24-hour on-duty guards, resort-wide security cameras, "Ring" doorbell cameras, private garages, and small crowds, let you give your family the protection they deserve.
Make The Most Of Your Vacation: The Best Things To Do Near Solara Resort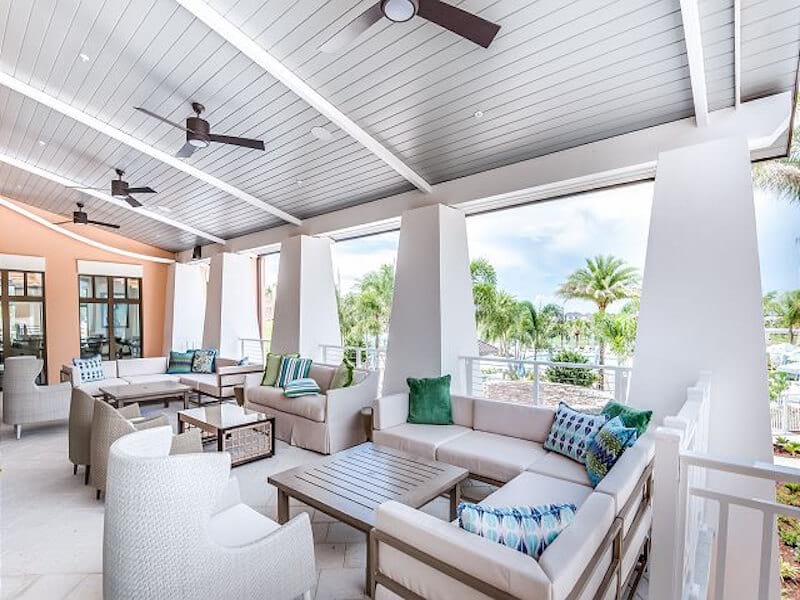 Solara Resort boasts a central location ideal for accessing Orlando's most popular attractions.
Discover the best things to do near Solara Resort today!
1. Walt Disney World Resort
Disney world isn't just our number-one attraction near Solara, it's the number-one attraction the world over.
Every year, 70 million people make Orlando their vacation destination of choice.
And of those 70 million people, an incredible 60 million come specifically for Disney.
Whether it's family-friendly rides and entertainment at the Magic Kingdom, world cultures at Epcot, movie magic at Hollywood Studios, or a wildly good time at Animal Kingdom, everyone can find something to love at the Walt Disney World Resort.
Better yet, book a park-hopper pass and experience it all!
2. Universal Orlando Resort
Orlando's second most popular theme park, Universal Studios has been thrilling visitors for 30 years with high-tech motion simulators, high-production shows, and other great entertainment based on their favorite movies.
With its sister park, Islands of Adventure, Universal adds world-class roller coasters and other death-defying rides to its robust repertoire of thrills.
Notable attractions at Universal Orlando resort include the Wizarding World of Harry Potter, Jurassic Park, and Pandora – the World of Avatar.
Also included at Universal Orlando Resort is Volcano Bay, Orlando's premiere water park.
Here you'll find hair-raising body slides, competitive racing rides, and innovative water coasters, all in the shadow of a 200-foot manmade volcano.
3. SeaWorld
If it's been a while since you've seen the world of SeaWorld, prepare to be blown away.
SeaWorld has evolved into Orlando's premier destination for roller coasters, with Kraken, Manta, and USA Today's number-one coaster in America, Mako, attracting coaster buffs from around the world.
But if cute and cuddly is more your speed, don't worry; SeaWorld's famous wild denizens are still around to interact and educate, including penguins, seals, and otters.
4. Golf
Did you know Florida was the golf capital of the United States?
With 1,300 golf courses, Florida has more than any other state, and many of them are located in Orlando and the surrounding area.
In West Orlando they're particularly abundant, owing to the area's relative underdevelopment.
Thus, near Solara resort, you'll find many top golf courses, including the National and International at champions gate, Reunion golf course, Highlands Reserve, and Bay Hill.
5. Hot-Air Balloons
Want to see a side of Florida a few ever get to see?
Near Solara Resort, you'll find several hot-air balloon companies offering sunrise flights over West Orlando's beautiful bucolic terrain, with features like lakes, orange groves, and conservation forests as far as the eye can see.
A hot-air balloon makes a unique way to see notoriously flat Florida, where long-range vistas are hard to come by.
End it makes a unique addition to your vacation itinerary your family will never forget.
Rent Your Vacation Home In Solara Resort Near Orlando's Best Parks
As Orlando's premier booking agency, ILoveVH handpicks resorts near Orlando's most popular parks.
And Solara Resort is one of our best-located communities.
Whatever your vacation destination, Solara Resort is the ideal place to stay where you play.
See All Vacation Rentals Near Orlando FL
Solara Resort Vacation Homes near Disney World
Planning a family vacation in the most magical place on earth?
Solara is just 18 minutes from the Walt Disney World resort.
At Solara, you can stay just minutes from the magic and worlds away from the Disney crowds.
See All Orlando Vacation Home Rentals Near Disney
Solara Resort Vacation Homes near Universal Studios
Universal studios is located in the heart of the Orlando tourist district, one of the most heavily developed areas in Central Florida.
But you don't have to stay in the middle of the madness to be close to a universe of entertainment at Universal Studios.
At Solara Resort you can stay in West Orlando, where wide-open spaces let you be at peace, while access to I4 lets you be at Universal in just 18 minutes.
See All Vacation Home Rentals Near Universal Studio Orlando
Solara Resort Vacation Homes near SeaWorld
Like Universal, SeaWorld is located in the heart of Orlando.
However, with ILoveVH you can stay just 14 minutes from the park in a secluded gated community where lakes, conservation forests, and good old peace and quiet put your mind at ease – Solara Resort!
See All Vacation Rentals Near Seaworld Orlando
See Other Vacation Homes Besides Solara Resort Rentals
Want to look around?
At ILoveVH, our mission is to help you book the best home for your vacation, wherever that takes you.
So go ahead and explore more great communities to see what's out there!
See All The Resorts Rentals Orlando Florida
1. Storey Lake
If Solara's water features are a little radical for you, Storey Lake might be more your speed.
With a tranquil lakeside setting, Storey Lake features natural water-based amenities like a sand beach and canoe and kayak rentals.
And while it may sound like it's off the grid, at just 18 minutes from Disney World and Universal Studios, and 14 from SeaWorld, it's ideally located for Orlando's top attractions.
See All Storey Lake Resort Rentals
2. Champions Gate
Like Storey Lake, Champions Gate feature a natural setting for a slower-paced lifestyle.
Here you'll find luxury homes in a range of styles, with golf course- and lake views that let you escape at a glance.
You'll also find some of the best golf in Florida, with the National and International courses putting champions Gate on the map as a premier Florida golf resort.
And like Storey Lake, despite the natural setting, it's just 18 minutes from Disney World.
See All Champions Gate Rentals
3. Windsor at Westside
At just minutes from Disney, Windsor at Westside lets you live like royalty on your Magic Kingdom vacation.
Your kids are princes and princesses in your eyes anyway, so give them the royal vacation they deserve in a luxury townhomes or single-family home with a private pool, high-tech game room, home movie theater, and themed bedrooms with shared sleeping arrangements.
And for the king and queen, you'll find king and queen-size beds in spacious royal chambers, complete with master baths, flat-screen TVs, and huge walk-in closets.
See All Windsor At Westside Vacation Rentals
4. Reunion Resort
Reunion offers world-class golf and extravagant homes priced in the tens of millions.
But you don't have to be a millionaire to live at Reunion – not for a few days, anyway.
As well as one of Orlando's most exclusive places to live, Reunion is one of its most luxurious places to rent a vacation home.
Enjoy access to 3 signature golf courses, 11 resort-style pools, and a wealth of other 5-star amenities in this enormous, 14-phase community, all from the comfort and luxury of a high-end home.
See All Reunion Resort Rentals
Rent Your Vacation Home By Type
Solara boasts 3-bedroom vacation condo rentals and single-family home rentals in a range of styles and sizes.
They also have specialty homes like pet-friendly units and homes with private pools.
Not looking for condo or house?
We can help you find other other home types too!
Find your preferred home type and see rentals available during your vacation:
Sensible Yet Spacious Luxury
See All Orlando Vacation Condo Rentals
See All Orlando Townhouse Vacation Rentals
Deluxe Vacation Homes
See All Orlando Vacation Home Rentals With Private Pool
See All Orlando Vacation Villa Rentals
See All Luxury Vacation Rentals Orlando Florida
Specialty Homes
See All Orlando Beach Vacation Rentals
See All Orlando Pet Friendly Vacation Rentals
Rent Your Vacation Home By Amount Of Bedroom
Whether you're traveling alone or with 50 friends or family, ILoveVH can help you find the right number of bedrooms for your needs.
From 1-bedroom condos to 14-bedroom mansions, ILoveVH has bedding covered – pun intended.
Search by amount of bedrooms to see everything available in your size.
1 Bedroom Vacation Rentals In Orlando FL
2 Bedroom Vacation Rentals In Orlando FL
3 Bedroom Vacation Rentals In Orlando
4 Bedroom Vacation Rentals In Orlando
5 Bedroom Vacation Rentals In Orlando
6 Bedroom Vacation Rentals In Orlando Florida
7 Bedroom Vacation Rentals In Orlando
8 Bedroom Vacation Rentals In Orlando
9 Bedroom Vacation Rentals In Orlando
10 Bedroom Vacation Rentals In Orlando Florida
12 Bedroom Vacation Rentals In Orlando Florida
14 Bedroom Vacation Rentals In Orlando Florida
See All Vacation Homes For Rent In Orlando, FL!
As Orlando's premier booking agency, ILoveVH brings you the best selection of vacation rentals on the Orlando market.
But don't just take our word for it.
Browse our full selection today and find your dream home!
The Best Of Orlando Vacation Rentals
See The Best Solara Resort Vacation Rental Homes And Book Now!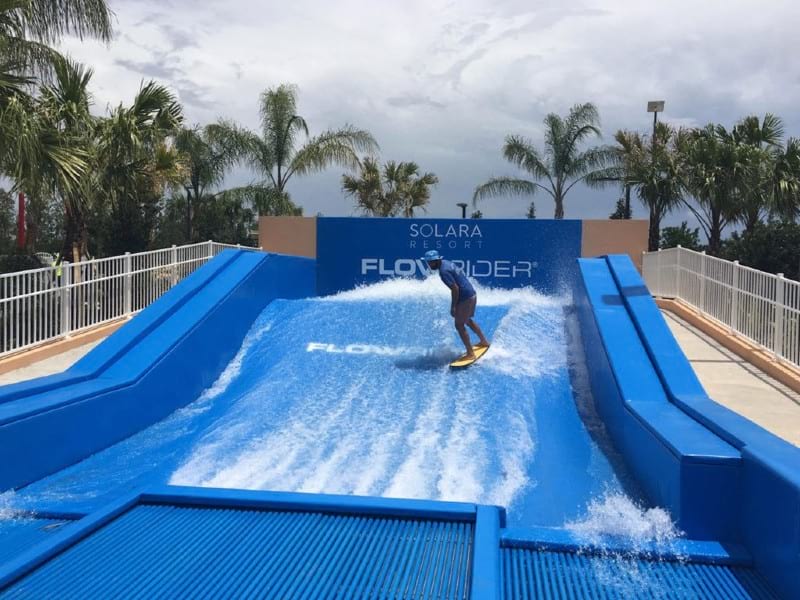 So to review, if sun-kissed, waterrific amenities and convenience to major attractions sounds like your idea of a great vacation, then Solara is your place in the sun.