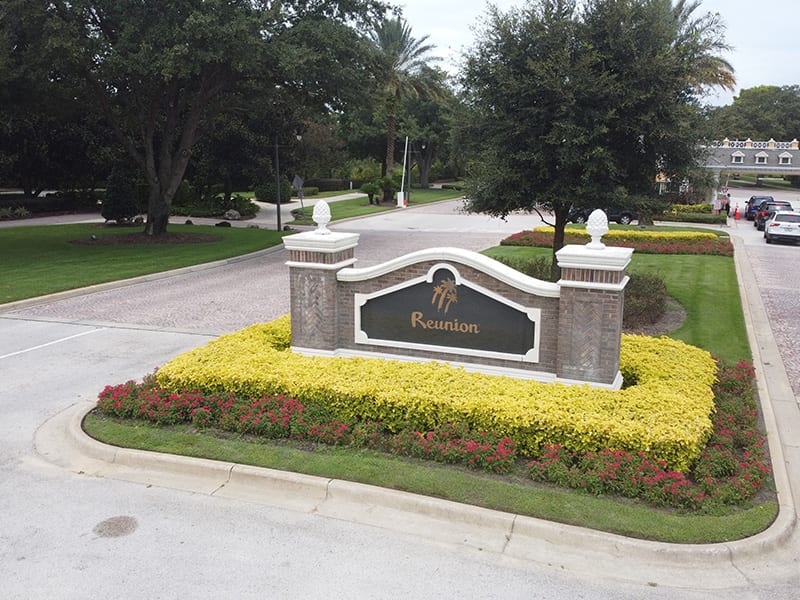 Reunion Resort Vacation Rentals: Enjoy Your Vacation for the Best Deal
Want a luxurious place to stay on your Orlando vacation? ILoveVH has your key to Orlando's most luxurious vacation rental community! At Reunion Resort, you can live like a multi-millionaire during your Orlando vacation, in a multi-million-dollar rental home in one of the most exclusive resorts in Florida. Reunion is home to 3 world-class golf courses and more than a few golf pros and other celebrities.
You might even find yourself staying in one of their homes! Of course, you don't have to be a multi-millionaire to vacation like one. Reunion offers a range of rentals, from mansions to condos and everything in between, in 14 different neighborhoods that each have something special to offer. And with And ILoveVH, no matter what you book you'll get a great deal. So what are you waiting for? The lavish Orlando vacation your family deserves is waiting at Reunion Resort. Book today!
Why Rent A Vacation Home In Reunion Resort?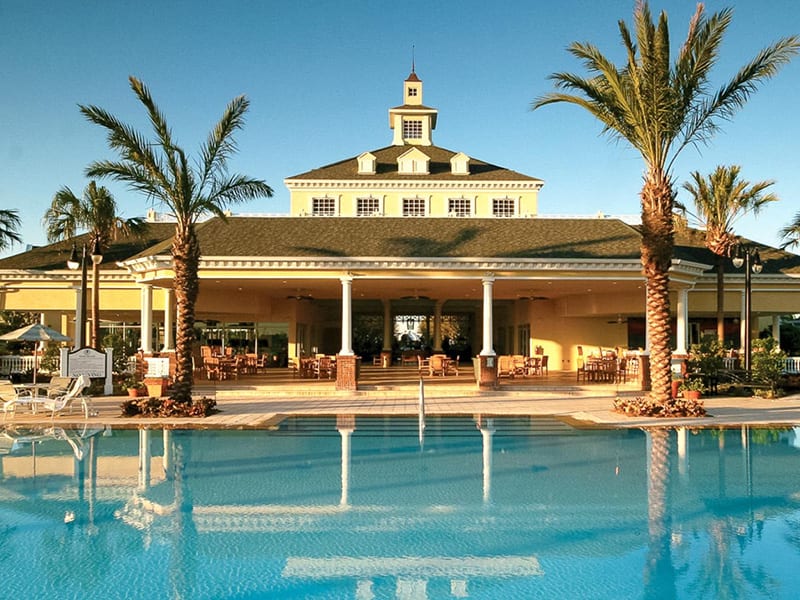 With lavish vacation rentals near Orlando's top parks and attractions, and a wealth of world-class amenities, Reunion Resort is one of Orlando, Florida's premier vacation rental destinations.
See our top-5 reasons why you should rent a vacation home at Reunion Resort below!
1. Vacation Like a Multi-Millionaire
Even if you're not a multi-millionaire, your family makes you rich in countless ways.
Reunion lets you pay it back with the lavish vacation they deserve.
Here you'll find some of the biggest, most extravagant homes in Orlando, with price tags ranging into the tens of millions.
But you don't have to buy here to stay here.
Reunion is a short-term-rental-friendly community, and many of it's most amazing homes are set up as vacation rentals.
Thus, you can vacation like a multi-millionaire on your Orlando vacation, as you hobnob with golf pros and other celebrities, enjoying world-class golf, 5-star amenities, and the most jaw-dropping homes on the Orlando vacation rental market.
Many of Reunion's celebrity owners live there seasonally, so you might even end up in one of their homes!
2. World-Class Golf
Reunion Resort is home to 3 signature golf courses designed by legends of the game and considered some of the best courses in Florida.
With Arnold Palmer's Legacy course, Tom Watson's Independence, and the Jack Nicklaus Tradition course, Reunion Resort earns a spot as one of Florida's premier golf resorts.
If you love golf, this is the resort for you.
But even if you don't, Reunion's golf courses add plenty of appeal.
Many vacation rentals at Reunion Resort boast gorgeous golf course views, for a tranquil setting that puts your mind at ease.
Moreover, with views of the course come views of live golf, for a source of free entertainment every time you look out your window.
3. Proximity to Your Destination
Planning a family vacation to Disney World?
At just 11 minutes from the Walt Disney World Resort, Reunion is one of our best-located resorts for Disney-goers.
But even if you aren't planning a visit to the happiest place on earth, Reunion makes a great option.
Because at under half an hour from Universal Studios, SeaWorld, and many other premier Orlando attractions, Reunion boasts a central location that's hard to beat.
You've got plenty of waiting to do at the parks as you line up for popular rides.
But waiting in line to get off your exit shouldn't be part of your vacation.
Rent close to where your vacation destination at Reunion Resort!
4. Luxury In-Home Amenities
If you've ever seen MTV's Cribs, or read magazines profiling celebrity homes, you might have seen some pretty incredible in-home amenities.
But if you want to see them in person, or better yet, use them yourself, Reunion Resort is the place to do it.
Here you'll find lavish mansions for rent short term as vacation homes, many of them celebrity-owned.
These homes boast incredible private amenities that turn the luxury up to 11.
Your family will love features like large private pools and spas with expansive verandas, home movie theaters with big-screen projection setups, state-of-the-art game rooms, and even themed bedrooms depicting characters and scenes from their favorite movies.
5. 5-Star Shared Amenities
In addition to luxury in-home amenities, you'll also find a wealth of 5-star shared amenities at Reunion Resort.
This huge 14-phase community boasts no fewer than 10 resort-style pools, 6 restaurants, a water park with slides and lazy river, tennis courts, a fitness center, golf cart rentals, and much more.
And it's all fully accessible when you stay at Reunion.
Give your family the non-stop vacation fun they deserve, while also enjoying the savings you deserve with pre-paid entertainment right outside your door!
Make The Most Of Your Vacation: The Best Things To Do Near Reunion Resort
1. Do Disney
Of Orlando's 70 million annual visitors, an amazing 60 million come for the Walt Disney World Resort, making it the most popular tourist attraction in the world.
And it's not hard to see why.
Disney has been charming families for 50 years with classic rides and wholesome entertainment.
From Space Mountain and the Jungle Cruise, to Thunder and Splash Mountains, to Pirates of the Caribbean, Disney's rides are household names.
And with parades, live shows, and character meet-and-greets, they corner the market on family-friendly entertainment.
Today, you'll find lots of new things to see and do at Disney's 4 amazing parks, including Star Wars: Galaxy's Edge, Toy Story Land, Pandora: World of Avatar, and more.
And at Reunion Resort, you'll find it all just 10 minutes from your rental!
2. Top-Flight Golf
Home to 3 of Orlando's best golf courses, Reunion is one of the top golf resorts in Florida.
But Reunion Resort isn't the only game in town.
Thanks to relative underdevelopment of the land by residential and commercial developers, West Orlando has been turned into a golf haven.
Thus, near Reunion Resort you'll find many other top-flight golf courses to choose from, including:
The National and International at Champions Gate
Arnold Palmer's Bay Hill Club and Lodge
Highlands Reserve
Orange Tree Golf Course
and more!
3. Go Hot-Air Ballooning
With an average elevation of just 6 feet, it's hard to find good views in Florida.
But with our selection Reunion Resort vacation rentals, incredible views of Orlando, Florida are just a short drive away.
Near the resort, you'll find several hot-air-balloon companies offering a unique way to see Central Florida – from hundreds of feet in the air!
Orlando takes on a new character when viewed from above, with green hills, wetlands, conservation forests, and orange groves ranging endlessly in all directions.
A sunrise balloon flight makes a vacation memory your family will cherish for a lifetime.
Stick around after you land for traditional champagne (or optional sparkling grape juice) toasts.
Some companies even offer picnics!
4. Shop Till You're Loopy at the Loop
If great shopping is on your vacation to-do list, then Reunion might be for you.
20 minutes from the resort you'll find the Loop, Florida's largest open-air mall.
At the Loop, you can browse all your favorite stores, from Old Navy, to Bed Bath and Beyond, to Michael's, to Famous Footwear, while you enjoy Florida's fresh air and sunshine.
You'll also find a smorgasbord of delectable eateries, from takeout favorites like Wendy's and Panera, to sit-down chains like Ramano's Macaroni Grill and Chili's.
Want to take a dark, air-conditioned break from the sun?
A Regal Cinema makes the perfect place to cool down while you catch a cool movie!
5. Go Air-Boating
Looking for a uniquely Florida vacation experience?
Near Reunion Resort you'll find several companies that offer airboat tours of Kissimmee's extensive wetlands.
Part water, part land, these unique habitats are home to incredible wildlife and incredible beauty.
But with no roads, and shallow water that doesn't permit motorboats, the only way to experience them is by airboat.
Hold on to your hats and keep your camera at the ready as you speed through these vast watery prairies snapping pics of alligators, wading birds, and reflective sunsets that leave you wondering where earth ends and the sky begins.
Rent Your Vacation Home In Reunion Resort Near Orlando's Best Parks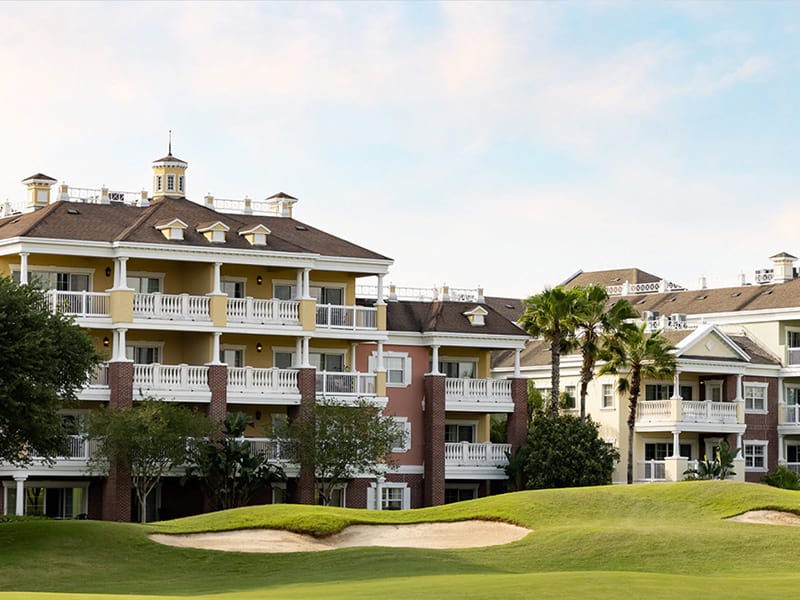 Our Reunion Resort vacation rentals are convenient to all of Orlando, Florida's major attractions and points of interest, including its 3 most popular parks.
See All Vacation Rentals Near Orlando FL
Reunion Resort near Disney World
Looking for a place near Disney World?
At 10 minutes from Disney Parks, it doesn't get much nearer than Reunion Resort.
See All Orlando Vacation Home Rentals Near Disney
Reunion Resort near Universal Studios
Planning a trip to the world's number-one thrill park?
Universal Studios is located less than half and hour from Reunion!
See All Vacation Home Rentals Near Universal Studio Orlando
Reunion Resort near SeaWorld
SeaWorld offers high-seas adventure in the heart of Orlando.
But you don't have to cross an ocean to get there.
From Reunion Resort, it's just a 21-minute drive.
See All Vacation Rentals Near Seaworld Orlando
See Other Vacation Homes Besides Reunion Resort Rentals
Want to see Orlando, Florida vacation rentals in resorts other than Reunion?
ILoveVH has your key to the best vacation resorts in Orlando.
Check out these other great options today!
See All The Resorts Rentals Orlando Florida
1. Champions Gate
Reunion isn't the only golf game in town in West Orlando.
Champions Gate is another premier Florida golf resort with stellar courses all its own.
Here you'll find a range of luxury vacation home rentals with views of the renowned National and International golf courses.
But these courses are more than just picturesque.
Designed by PGA legend and golf architect, Greg Norman, the National and International offer two of the most challenging, but most rewarding rounds of 18-hole golf in Florida.
Moreover, at just 18 minutes from Disney World and Universal Studios, and a mere 14 from SeaWorld, Champions Gate is one of our best-located resorts as well.
See All Champions Gate Rentals
2. Vista Cay Resort
Looking for affordable accommodations near the parks?
At Vista Cay you'll find sensibly sized and priced condo and townhome rentals with quick access to all of Orlando's most popular theme parks.
And yet, with a tranquil waterfront setting on the shores of Lake Cay, you'd never know you were minutes from the magic.
See All Vista Cay Rental
3. Solara Resort
Champions Gate and Vista Cay offer an idyllic escape from the hustle and bustle.
But if hustling and bustling is your thing, Solara Resort might be for you.
Solara is Orlando's top vacation resort for active young families, with action-packed amenities that keep your blood pumping.
From basketball and volleyball courts to a full soccer field, to a state-of-the-art fitness center, jogging trails, and the incredible FlowRider surf simulator, Solara Resort promises non-stop vacation action for the whole family!
See All Solara Vacation Homes
4. Windsor at Westside
The name says it all – Windsor at Westside is your place to live like royalty on your Orlando vacation.
At Windsor at Westside, palatial vacation rentals and royal amenities make for a lodging experience fit for a king.
Because your family has always been a royal family in your eyes.
So on your next Orlando vacation, give them the royal treatment they deserve at Windsor at Westside.
See All Windsor At Westside Vacation Rentals
Rent Your Vacation Home By Type
Type 3 sentences
Looking for a pet-friendly condo?
How about a townhome with a private pool?
Whatever type of vacation home you're looking for, whether at Reunion or elsewhere, ILoveVH can help you find it!
Sensible Yet Spacious Luxury
See All Orlando Vacation Condo Rentals
See All Orlando Townhouse Vacation Rentals
Deluxe Vacation Homes
See All Orlando Vacation Home Rentals With Private Pool
See All Orlando Vacation Villa Rentals
See All Luxury Vacation Rentals Orlando Florida
Specialty Homes
See All Orlando Beach Vacation Rentals
See All Orlando Pet Friendly Vacation Rentals
Rent Your Vacation Home By Amount Of Bedroom
Sleep is essential to your vacation enjoyment.
And finding the right sleeping arrangement is essential to your booking.
Search by amount of bedrooms to find the best rentals for your best night's sleep.
1 Bedroom Vacation Rentals In Orlando FL
2 Bedroom Vacation Rentals In Orlando FL
3 Bedroom Vacation Rentals In Orlando
4 Bedroom Vacation Rentals In Orlando
5 Bedroom Vacation Rentals In Orlando
6 Bedroom Vacation Rentals In Orlando Florida
7 Bedroom Vacation Rentals In Orlando
8 Bedroom Vacation Rentals In Orlando
9 Bedroom Vacation Rentals In Orlando
10 Bedroom Vacation Rentals In Orlando Florida
12 Bedroom Vacation Rentals In Orlando Florida
14 Bedroom Vacation Rentals In Orlando Florida
See All Vacation Homes For Rent In Orlando, FL!
ILoveVH brings you only the best vacation rentals in Orlando.
So what do you have to lose; browse our full inventory and see what speaks to your needs!
The Best Of Orlando Vacation Rentals
See The Best Reunion Resort Vacation Rental Homes And Book Now!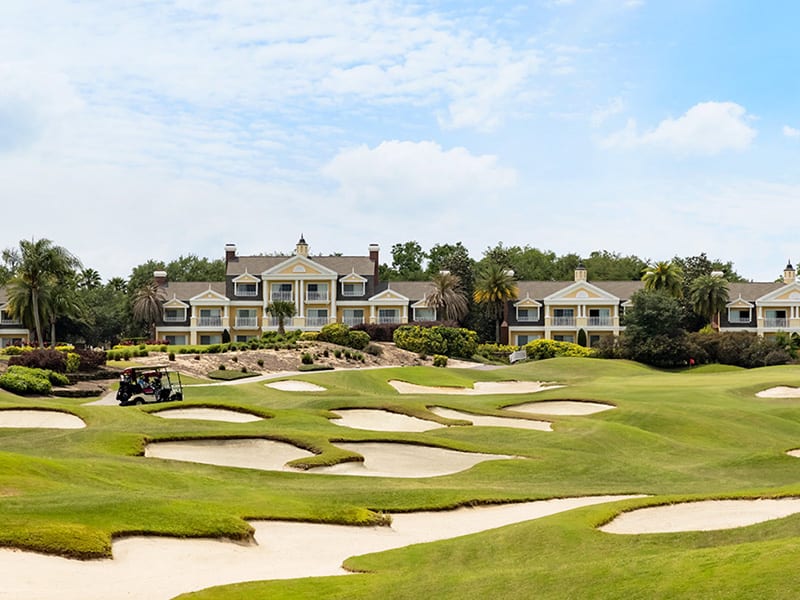 In conclusion, if you're ready to vacation like a multi-millionaire in Orlando, Florida, ILoveVH can help you book a lavish vacation rental in Central Florida's most exclusive resort – Reunion.